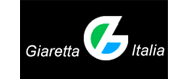 GIARETTA ITALIA srl - DRAINAGE SYSTEMS
Viale Europa, 28 - 36020 Pove del Grappa (VICENZA) - ITALY

Giaretta Italia constantly searches and selects highest quality in all its application fields:


Complete drainage systems in stainless steel aisi 340-316 L
Guard rails
Wide range of special pieces

For all industrial and agroindustrial environments:
• dairy industry: milk, cheese, butter, ice-creams, salt, milking
• oenological, beer, water, distillates, drinks, fruit juices
• bottling • oil • canning• slaughtering and sausages
• breadmaking, confectionery • fruit & vegetable • fish • frozen food

Giaretta Italia's industrial team provides and offers: technical advice, first quality materials, planning, twenty-year's experience, laying, professionalism, yard assistance, competence, project and design, excellent quality-price ratio.


INFORMATION:
Main Production:
Pavings, floorings, drainage systems
Applications:
For all industrial and agroindustrial environments
CONTACT GIARETTA ITALIA srl
News da itfoodonlineblog
Ing. Enea Mattei SpA has acquired British company Winton Engineering, the vehicle mounted power solutions provider.
7/1/2015 8:47:36 AM
This bolsters Ing. Enea Mattei's presence in the vehicle sector, consolidating its global leadership Through its UK subsidiary Mattei Compressors Ltd, Ing. Enea Mattei recently acquired Winton Engineering, with headquarters in Great Britain, established in 1985 and specialised in using the power of vehicle engines to drive auxiliary equipment, delivering compressed air and electrical power,…