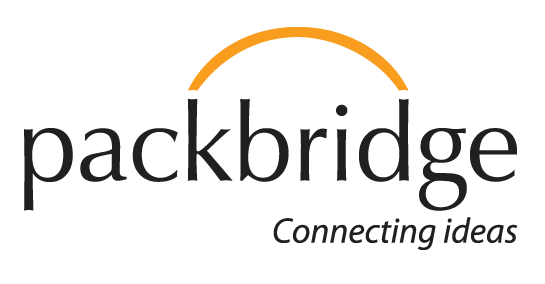 PopPack: Open Up to an Award-Winning Packaging Innovation
Packbridge today announced that PopPack LLC of San Francisco has been selected as the first place award winner for the "OpenUp Challenge – From Wrap Rage to Accessible Design."
PopPack's packaging innovations apply to a growing market of tens of millions of packages opened daily for food, healthcare products, household goods, and consumer goods. Packages incorporating PopPack's technologies are easy to open, simple to use, and safe for consumers of all ages. With a simple "pop" of a bubble in the seal, the package opens while saving food and reducing both product and packaging waste.
Packbridge's OpenUp Challenge is a part of an idea exchange platform to solve packaging industry challenges through open innovation. The jury reviewed submissions for improving packaging from entries around the world. PopPack was recognized today by Packbridge as the first place winner for the "Best Idea in the OpenUp Challenge" for its smart solution to eliminate "wrap rage" and to improve accessible design.
The Packbridge jury stated, "This winner expressed a creative new way to open flexible packages…When the PopPack bubble is popped, the release of air ruptures the package's seal. This makes it easy for an individual to open the package without tearing, ripping or using scissors or knives…. This is a very smart solution, providing assurance that the contents are fresh, well-sealed and have not been tampered, while at the same time easy to open and reclose."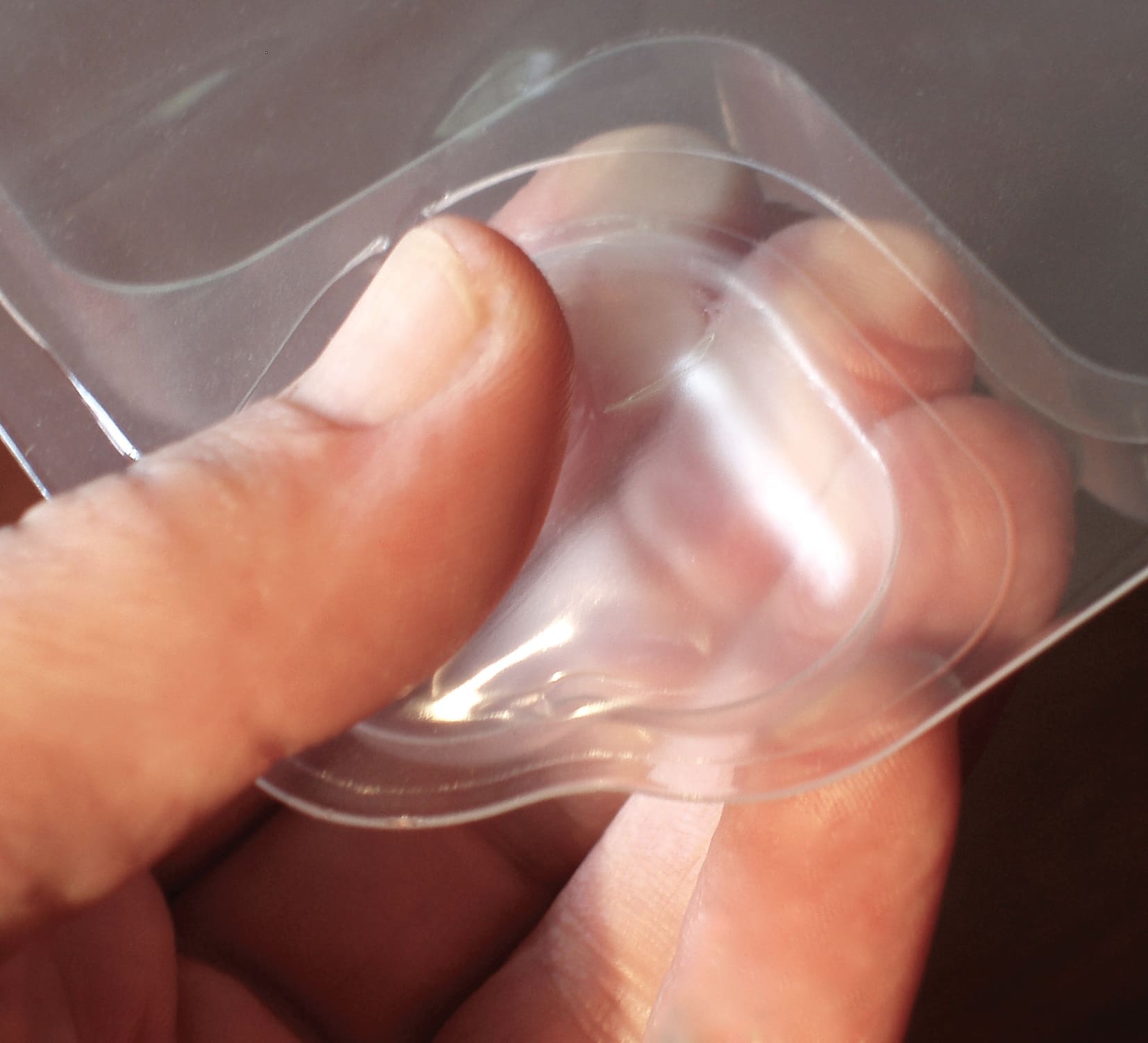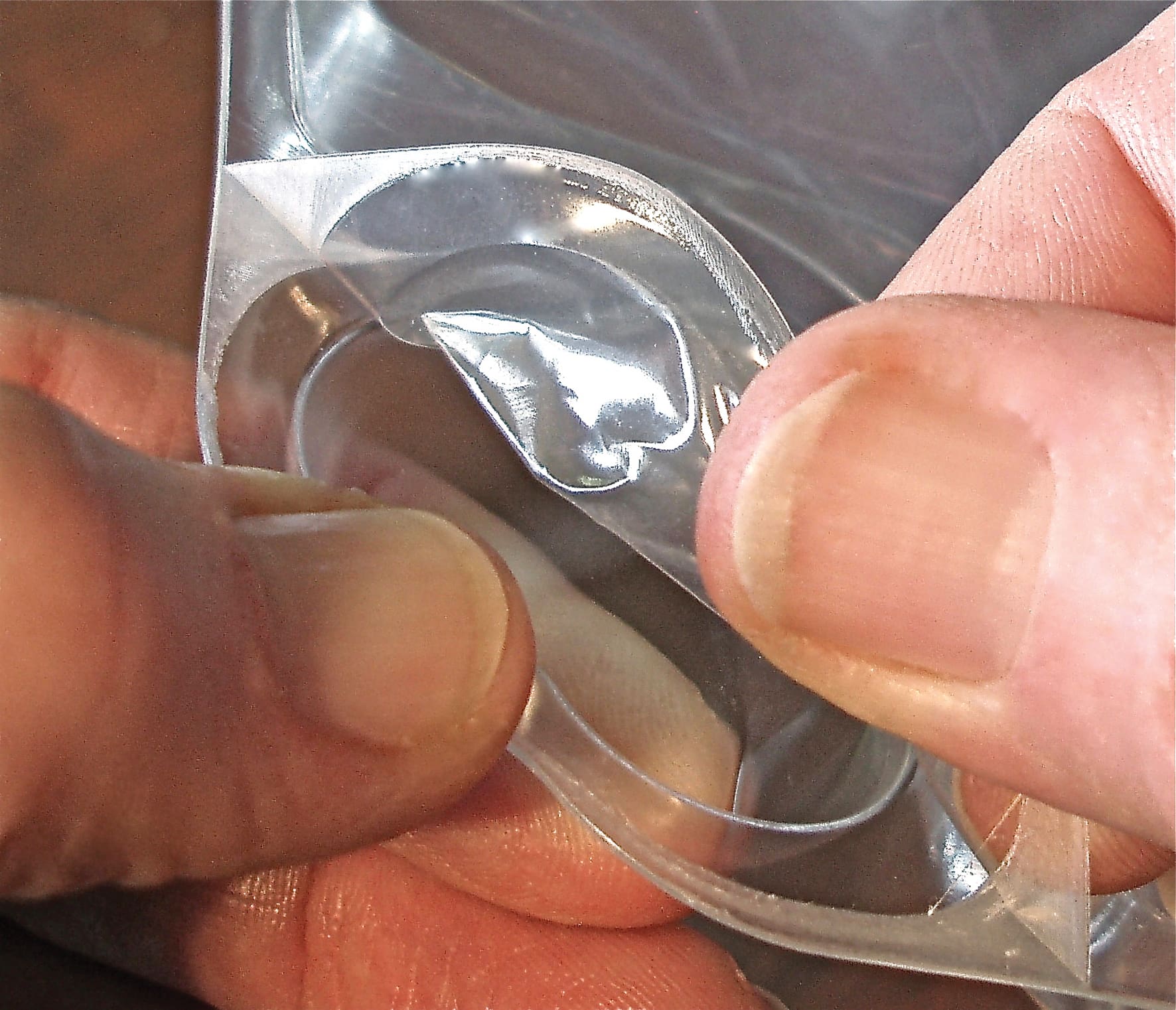 PopPack's solution uses air in a bubble to pop open the package.
PopPack has spent many years developing new packaging solutions using a "poppable" air bubble which may be popped and used a lever to easily open both flexible and semi-rigid packages. The company has assembled an extensive worldwide intellectual property portfolio with patents and trademarks issued in Asia, India, Europe, the Americas, Australia, and New Zealand.
PopPack's President and Founder, William Perell stated today, "On behalf of PopPack, our PopPack Japan Team and our Global Collaboration Partners, we are honored to receive the first place award for the PackBridge OpenUp Challenge packaging competition. This award is received by PopPack at a time when our patented solutions are now in mature development and market ready."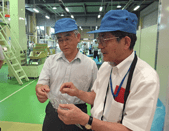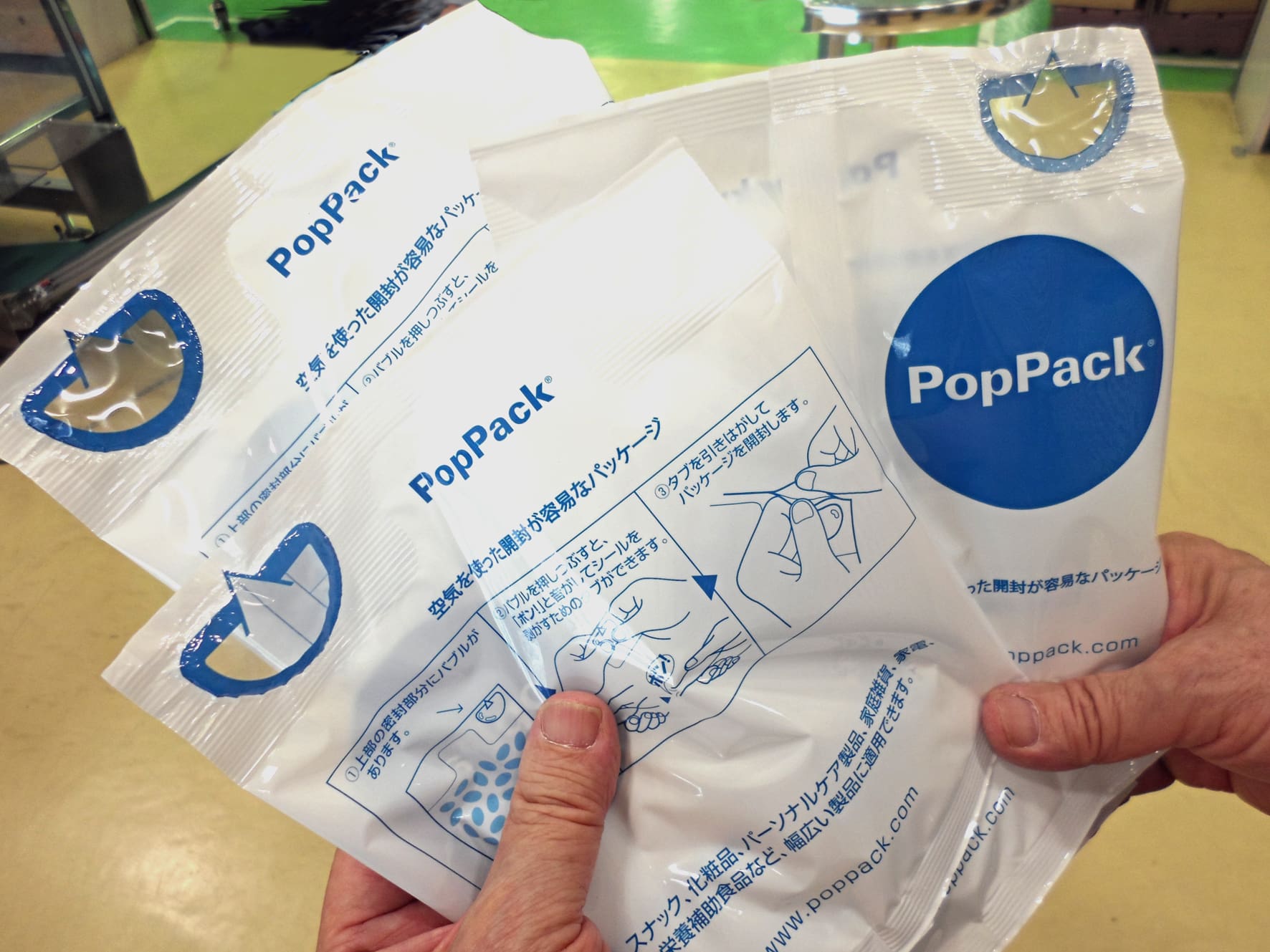 PopPack's packaging innovations are under continuous development and improvement for commercial applications. PopPack (USA) works hand in hand with its Japan-based team of expert packaging consulting engineers who have the knowledge, experience, and expertise to apply PopPack's patents for high quality packaging solutions.
PopPack's packaging development collaborators are packaging industry leaders including Mitsubishi Plastics, Kawashima Packaging Machinery Company, Oji Packaging Innovation Center, J-Film, and Tokyo Foods Packaging Machinery Company/Multivac. PopPack's technologies are beginning to be licensed by brand owners and packaging converters for commercial use throughout the world.

PopPack brings many innovations to the packaging industry. Packages using PopPack's technologies are never torn or ripped, and can be re-closed to preserve food and product freshness. After opening, the package remains intact. Contents are not lost in spillage. Additionally, packages are not torn or destroyed when opened. Therefore, packages incorporating PopPack's easy-open solutions minimize product waste, improve product safety, extend product life, reduce contamination, and also reduce packaging waste. PopPack works with zippers, sliders and other packaging re-closing systems.
PopPack is committed to implement innovative packaging solutions to promote greater product accessibility for consumers. PopPack delivers its easy-to-open solutions by working alongside its partners, collaborators, and brand owners. Through its Global Partners Program, PopPack also addresses humanitarian needs and environmental sustainability challenges in food and health –while reducing waste one package at a time.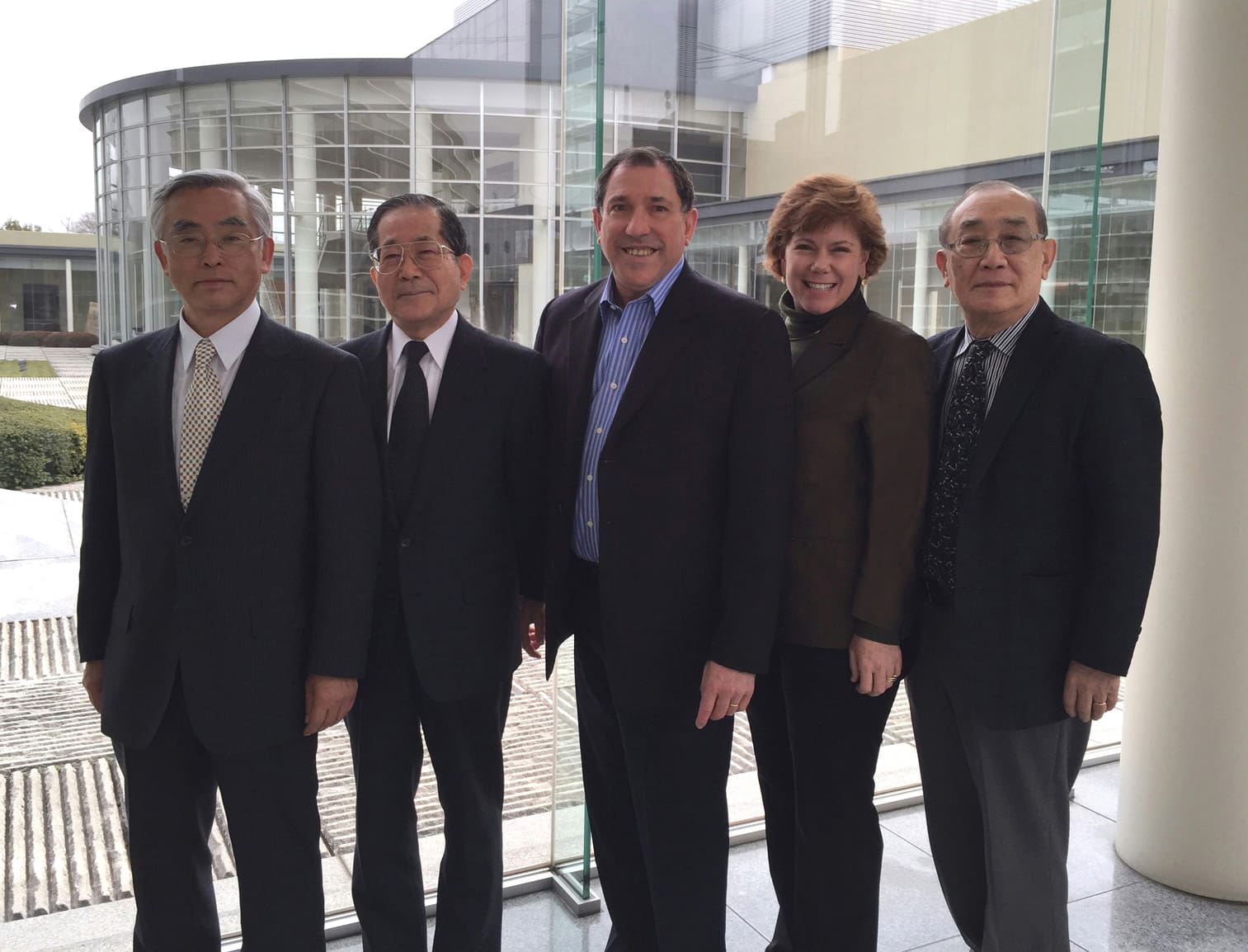 PopPack LLC and PopPack Japan Team:  (L to R) Mr. Jiro Noda, Consulting Engineer; Mr. Mitsuhiro Sumimoto, Consulting Engineer; Mr. William Perell (center), President and Founder; Ms. Cheryl Harrison, Marketing Director; Mr. Toshio Arita, Senior Chief Consultant.