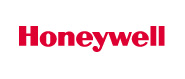 HONEYWELL INTERNATIONAL INC.
101, Columbia Road - 07962 Morristown (NJ) (USA)
In 2002, David M Cote was named Chairman and CEO of Honeywell; under his leadership the company focuses on five key initiatives: Growth, Productivity, Cash, People and the Enablers, Honeywell Operating System and Functional Transformation, in order to strengthen Honeywell's position as one of the world's leading enterprises in the new millennium.

When a room cooled below a predetermined temperature, a thermostat closed the circuit and energized an armature. This pulled the stop from the motor gears, allowing a crank attached to the main motor shaft to turn one-half revolution. A chain connected to the crank opened the furnace's air damper to let in air. This made the fire burn hotter. When the temperature rose to the preset level, the thermostat signaled the motor to turn another half revolution, closing the damper and damping the fire. The temperature correction was automatic.


INFORMATION
Automation and Control Solutions, Specialty Materials
Aerospace, Transportation
CONTACT HONEYWELL INTERNATIONAL INC.