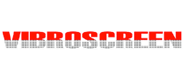 VIBROSCREEN IMPIANTI SAS
Via Piemonte, 7/ 9 - 20089 Rozzano (MILANO) (ITALY)
Since 1987, Vibroscreen Impianti is a company engaged in the design and manufacture of circular vibrators, linear screens, special machines, sieves, laboratory machines and filtering panels.
Our business activity extends to the processing of metal mesh and wire, and to the construction of rings you will wear for screenings of any .
Our products are used in various product segments, thanks to the vibrating capacities to solve major problems of sieving, sieving and classification of both solids and liquids.
The basic production of Vibroscreen Impianti consists of a range of standard circular vibrators ranging from 400 to 1800 mm.
We are also specialized in the production of drawing machines for special installations, providing different solutions according to customer requirements.


The technical expertise gained over the years has allowed us to produce high quality equipment and meet our customers' demands, guaranteeing the reliability of production and competitive costs.
The machines, built directly in our carpentry, reach a high quality level thanks to the constant control of the production phases and our specialization in sheet metal machining with CNC machines.


Moreover Vibroscreen Plants and can provide several services.


The customer service, which guarantees quick and accurate service spare parts, thanks to the ready-made warehouse.


The Ring Screen Service Service will also be used by other manufacturers with controlled voltage chassis and various application systems, from electroplating to tincture, to bonding with special gaskets resistant to over 100 ° C.
CONTACT VIBROSCREEN IMPIANTI SAS