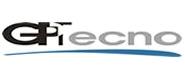 G.P. TECNO s.r.l.
Via Albenga, 20 - 10134 Torino (TO) (ITALIA)
G.P. TECNO Srl was born in Turin in 1988 as small firm that furnishes consulting services for the realization of subsystems for the industrial automation. Thanks to a strategy very directed to the development and the innovation, the firm quickly grows. In 1992 it establishes him in the actual center, then still widened in the following years, that understands a productive unity of around 1000 mqs. New lines of products are created mainly for industrial applications, and particularly the firm specializes him in designing and producing operator-machine interface systems, keyboards realized in various technologies, terminals and service panels, industrial PC, proposed on the market with the mark TECNO TOUCH. In 2002 the G.P.TECNO acquires a branch of Protoel srl that produced keyboards and industrial terminals commercialized with the marks Protoel and Konor. Parallelly it was born and develops a distribution activity of high technology products, through the activation of partnership with the Companies COMMELL and ICOP, whose products are proposed with a particular orientation to furnish an application technical support to the customers in all phases.
INFORMATION
subsystems for the industrial automation
CONTACT G.P. TECNO s.r.l.