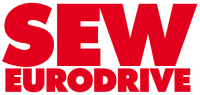 SEW-EURODRIVE

- INDUSTRIAL AUTOMATION SYSTEMS FOR THE FOOD INDUSTRY

Via BERNINI, 12 - 20020 SOLARO (MILANO) (ITALY)
Industrial automation systems for the food industry
SEW is a German multinational company a family business, a world leader in the production and marketing of products and systems for industrial automation, logistics and process with particular attention to the food. For 85 years, we develop technologies and innovations in the service of our clients' success. We distinguish quality, practicality, expertise and passion. Every day 16,000 people scattered in 48 countries around the world contribute to a turnover of approximately 2.6 billion Euros.
In Italy we are present since 1969 with the Drive Technology Center in Solaro, near Milan, where the executive offices are located, to the Operations and Customer Services.

The Drive Center of Turin, Bologna, Verona, Caserta and the Sales Office of Pescara ensure a presence throughout the national territory, true to our motto "Think global, act local".
The highest efficiency in all business areas allows us to be the leader in the market for rapid and punctual deliveries, with great customer satisfaction, especially in the food industry.
DOWNLOAD AREA