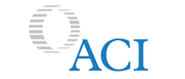 AIR CONTROL INDUSTRIES
Weycroft Avenue, Millwey Rise Industrial Estate, - EX13 5HU Axminster (UNITED KINGDOM)
Air Control Industries (ACI) specialises in bottle and can drying systems. The company's principal products are its blower powered 'LLB' bottle drying system and its 'CanTunnel' drying system, which is available in both single and multi-lane designs.

ACI's LLB system features its unique 'JetPlate' air delivery technology that allows the unit to deliver more air, more effectively and which is more compact and quieter than alternative systems. It is suitable for both glass and PET bottles and can handle bottles of different sizes without adjustment. Options include bottle cap drier and acoustic baffles to further reduce noise levels.

Both single- and multi-lane version of the CanTunnel are available. CanTunnels feature specially configured slots that direct air to remove water efficiently whilst driving it downwards and out of the enclosed area. The tunnel enclosure ensures high operating efficiency, low noise levels and moisture containment to prevent working environment contamination.

INFORMATION
Drying systems for bottling and canning lines
CONTACT AIR CONTROL INDUSTRIES