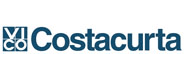 COSTACURTA S.p.A. - VICO

- CONVEYOR BELTS FOR PASTEURIZATION

Via Grazioli, 30 - 20161 Milano (MILANO) (ITALY)
Conveyor belts for pasteurization
Founded in 1921, Costacurta began its activities of manufacturing and selling wire cloth and crimped mesh in a factory in Lecco, around 50 km north-east of Milan and in an office, with shop attached, in Milan, in Via dell'Orso.
Costacurta has gained consolidated experience in the design engineering and manufacturing of metal conveyor belts for applications that require temperatures ranging from approx. -150°C to +1.150°C. The conveyor belts are used in numerous industrial processes and sectors, from metallurgical engineering, to pharmaceuticals to food processing.

Pasteurization is a thermal reconditioning process aimed at destroying all of the pathogenic microorganisms present in liquid or semi-liquid foods. It typically takes place at temperatures ranging approximately between 60°C and 85°C, which increases the food shelf life and reduces the risk of bacterial contamination, keeping the product quality almost unaltered.
Some products that normally undergo the pasteurization process are fruit juices, sauces, preserves, beer and wine.
The pasteurization process usually takes place inside spiral towers or straight tunnels. Spiral towers vertically use all the space necessary to guarantee transit of food inside the pasteurization unit for the correct length of time. Spiral towers are usually made as single or double towers and can be configured in different ways to adapt to existing production processes as well as to the available space.
The foods to be pasteurised are moved inside pasteurization units on conveyor belts. The conveyor belts for spiral towers guarantee flexibility in evey direction and are therefore suitable for going along tracks having both straight and curved sections. Costacurta conveyor belts are high-quality conveyor belts made in stainless steel. They guarantee maximum hygiene and ease of cleaning.
As well as guaranteeing a high-quality product, Costacurta provides technicians and engineers to assist clients in the selection of the most suitable type of belt for their machinery and processes.
Costacurta can help its customers select the right type of conveyor belt – thanks to specific calculation programs validated by wide experience in supplying and materials – on the basis of operating conditions, and the shape, and weight of the products to be conveyed.
Their are also qualified suppliers of leading international companies that are involved in developing technology and providing engineering services and equipment for oil & gas, petrochemical and chemical industries.
Furthermore, their offer supervision during installation and assist our clients in the development of new products.
INFORMATION
Filtering elements and fabricated parts; conveyor belts; components for the oil, petrochemical and chemical industries
Bottling, packaging, food industry
with a covered area of around 40,000m2
ISO 9001, ISO 14001, OHSAS 18001
Unione Industriali di Lecco
Costacurta b.v., Santpoort Holland
CONTACT COSTACURTA S.p.A. - VICO