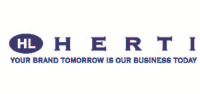 Herti

- SPIRITS COMPOSITE CLOSURES

38 Antim I str. - 9700 Shumen (BULGARIA)
Herti offers a wide range of aluminum and composite closures for bottling spirits composite closures with capacities from 10ml to 4.54 l.
Spirits composite closures with EPE liner, typical for the alcoholic drinks, have numerous possibilities for decoration. They give perfect air-tightness and contribute to the attractive appearance of the bottle. What we can offer for the spirit industry are liners with different thickness and density and various possibilities for offset and hot foil printing, embossing and shaving according to the customers' needs.
For brand safety and to avoid the risk of counterfeits Herti offers composite closures and aluminum closures with non-refillable pourers that prevent the bottles from being refilled.
Herti composite closures are designed to provide greater safety against counterfeits through a high level of features of the pouring system including an internal thread. Spirits composite closures is a highly successful combination of an aluminum body with a plastic insert and unique decoration solutions.
DOWNLOAD AREA