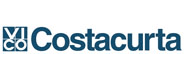 COSTACURTA S.p.A. - VICO

- PERFORATED PLATES FOR BEER PRODUCTION

Via Grazioli, 30 - 20161 Milano (MILANO) (ITALY)
Perforated plates for beer production
Costacurta S.p.A.-VICO is an Italian company specialized in the design and manufacture of metal components for industry and architecture, serving markets worldwide.
Costacurta has gained an extensive experience in the design and manufacture of metal conveyor belts for ovens for applications that reach temperatures ranging from approx. -150°C to +1.150°C.
These conveyor belts are used in many industrial processes and sectors, from metallurgical engineering, to pharmaceuticals and food processing, including the beer production sector.
Relying on the experience gained in the development and improvement of products, Costacurta now produces many types of filtering elements that are used in countless applications in many industrial sectors.
Costacurta perforated plates for beer production are able to satisfy the clients' most specific needs.
Thanks to its long experience in the weaving process and the strict Quality System checks, Costacurta is able to produce countless types of perforated plates, including special types, always guaranteeing a very high quality.
Thanks to the number of looms, the company's organizational flexibility and a large quantity of plates in stock, Costacurta is able to meet even the tightest delivery dates.
Beer is produced through alcoholic fermentation.
In the beer production process, malted barley grains are ground and mixed with hot water to activate the enzymes in the malt. Once the starches have been converted into sugar, the obtained solution is transferred into a large vessel with a false bottom at its base, consisting of a stainless steel milled plate that acts as a filter. The solution drains out through the slots in the plate, leaving the solid residues inside the vessel. These residues are subsequently pressed to extract any remaining liquid and then sold as livestock food. The solution drained through the filter moves on to the subsequent processing phases of boiling, hopping, cooling and oxygenation.
Costacurta milled plates are used inside the filtration tank and are made from stainless steel to guarantee the highest possible level of cleanliness and hygiene. The milled areas are continuous and precise in order to guarantee the correct filtration. Correct filtration is extremely important in order to prevent the husks from passing through to the subsequent boiling phase, which would cause bitter substances to be released into the beer.
In addition to the basic filter elements, Costacurta is able to produce tailor-made products based on the clients' designs through production processes such as calendering, bending, welding and machining.
Costacurta is also a qualified supplier of leading international companies that are involved in developing technology and providing engineering services and equipment for oil & gas, petrochemical and chemical industries.
Furthermore, Costacurta offers supervision during installation and assists its clients in the development of new products.
INFORMATION
Filtering elements and fabricated parts; conveyor belts; components for the oil, petrochemical and chemical industries
Bottling, packaging, food industry
with a covered area of around 40,000m2
ISO 9001, ISO 14001, OHSAS 18001
Unione Industriali di Lecco
Costacurta b.v., Santpoort Holland
CONTACT COSTACURTA S.p.A. - VICO