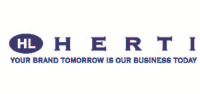 Herti

- BOTTLED MINERAL WATERS

38 Antim I str. - 9700 Shumen (BULGARIA)
For the market of bottled mineral waters, carbonated drinks and juices, Herti provides different solutions – aluminum and plastic closures – 28х15.5; 30х25; PCO; 48×41 and plastic handles as well as our latest innovative composite closure named DORADO. The aluminum closure with safety plastic ring is designed for capping high and middle class quality still and sparkling mineral waters in glass bottles.
Herti offers aluminum closures PP28x15.4 mm with PVC or PVC free compound and with or without side-split. Both types are suitable for pasteurization of juices and carbonated drinks.
All plastic caps produced by Herti are used for bottled mineral waters and table still waters, while PCO closures find application for sparkling waters and carbonated soft drinks.


Our new closure "Vinstar Smart" in s PP28x44 mm and PP30x60 mm can be an elegant decision for sealing not only wines, but also water, juices and other beverages.
Herti produces olive oil caps in several s: PP31.5x24 mm, PP31.5x44 mm and PP31.5x60 mm with different pourers. The closures could be used also for capping vinegar, sauces or liquid spices. The numerous possibilities for offset and foil printing and glossy, matt or semi matt finish, contribute to the premium look of the bottled mineral water.
DOWNLOAD AREA