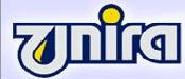 UNIRA SRL
via Salaiola, 52 - 57010 Cecina (LI) (ITALIA)
The company UNI.RA.
SRL operates in the field of the production of professional detergents by offering innovative products that apply to all the problems of detergent, maintenance and sanitation of the community and industrial environments.
UNIRA was born as a commercial of chemicals, various kinds of cleaning and industrial equipment for catering, and swimming pool construction.
In 1992, the company began to produce its own brand, by outsiders, a small range of products.



Subsequently, with the purchase of the first mixing machinery and packaging lines, he finalized his own requirements through the production of wholesale detergents to meet the internal needs but also on behalf of third parties.
The company adopted a Corporate Management System certified in 1999 according to ISO 9002 today ISO 9001: 2008.
From then on, continuous quality improvement, advanced technological research and in-depth know-how are the strengths of UNI.RA Srl, confirmed by the implementation of the Environmental Management Systems under UNI EN ISO 14001 and Safety Standard
OHSAS 18001, which enabled the prestigious recognition of the "Certificate of Excellence".
With the subsequent acquisition of EMAS registration (registration of the Community eco-management and audit system), there is a further strong assurance that the UNIRA production site and organization, in addition to the implicit respect of the rules and regulations
Of law, develop according to the logic of continuous and environmentally compatible improvement.