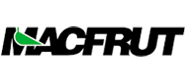 MACFRUT
4 - 6 May 2021
Rimini - ITALY (EUROPE)
Macfrut is the most important event in Mediterranean Europe related to the fruit and vegetable industry.
The fair is at its 30th edition and represents a meeting point for Italian and foreign professionals of the fruit and vegetables chain, including seed and NURSERY GROWING companies, machine producers, packaging and TECHNICAL EQUIPMENT, associations to agro-food wholesale markets and exporters.
Every year the whole supply chain takes part in the exhibition with a central role in the growth of the entire division.
ORGANIZER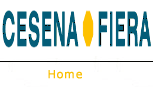 Cesena Fiera
Via Dismano, 3845
47522 - Pievesestina di Cesena - Forlì Cesena
Italy (Europe)
Tel.: +39 0547 317435
Fax: 0547 318431