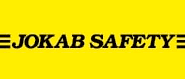 JOKAB SAFETY ITALIA S.R.L
Via J.F. Kennedy, 19 - 20059 Vimercate - fraz. Velasca MI (MILANO) (ITALY)
The development of innovative solutions and products for the safety of machinery is the business idea since the foundation of the company in Sweden in 1988. L





Jokab Safety has great experience in the practical application of safety requirements and standards both from the point of view of regulations and production.

Jokab Safety represents Sweden in the standardization of machinery safety and is working daily in the field of applications of safety requirements related to production demands.





Jokab Safety is able to cover all areas of security, from a simple solution to complete safety systems for single machineries or entire production lines.

Combines production needs with the security requirements to find simple and reliable solutions.
CONTACT JOKAB SAFETY ITALIA S.R.L