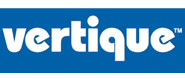 Vertique Inc.
115 Vista Boulevard - 28704 Arden (NORTH CAROLINA) (USA)
Jayson Concepts, Inc. and Vertique Inc. provide turn-key material handling systems for the manufacturing and distribution industry.

Jayson Concepts specializes in assembly systems for the high-tech computer manufacturing industry, while Vertique specializes in warehouse distribution equipment (Vertique systems and VPS picking and loading software) for the beverage and food industry.

Both segments focus on providing to clients with complete product services specifically designed to meet any manufacturing and distribution need.


From warehousing to shipping to delivery, product that needs to be stored and/or moved can be challenging and expensive to manage. However, now with the Vertique system, manufacturers and distributors have a revolutionary, breakthrough concept that offers unprecedented advantages.

Unlike traditional pick-to-belt systems, the Vertique system resembles a giant automated vending machine that combines proven computer-controlled technology with the basic law of gravity. Its vertically designed column of towers utilizes previously "wasted" space. And its cascading process facilitates true hands-free picking.