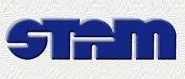 STAM S.r.l.
Via A. Volta, 1 - 36060 Romano D'Ezzelino (VICENZA) (ITALY)
STAM designs and manufactures material handling systems, assembly lines and automatic storage systems. Founded in 1957, today STAM supplies monorail and double-rail overhead conveyors, roller, chain and belt conveyors, automatic transfer elevators and vertical storage systems. The firm also manufactures complex systems controlled by programmable logic processors and computerized systems that manage all system functions. A copious resolved case histories archive, the capacity to enter into specific problems, and the propensity to seek ever newer solutions in line with the state of the art, constitute an important asset for elaborating plans for rationalizing even highly complex handling system inside firms. Covering an area of 5,000 sq.m., STAM has an articulated structure of departments attending the entire production process: from advice to planning, construction and assembly of the systems. The mechanical construction of the systems and the wiring of electrical boxes and electrical equipment is done entirely in the Firm's workshop, which is equipped with all the machinery and equipment necessary for carrying out all the work STAM supplies "ready to use" systems and also provides for their assembly with the customer, with a team of technical specialists who, on completion of assembly, start up the system and also train operating personnel.
INFORMATION
material handling systems
automatic storage systems.