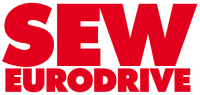 SEW-EURODRIVE

- SKI LIFT FOOD INDUSTRY

Via BERNINI, 12 - 20020 SOLARO (MILANO) (ITALY)
Ski lift food industry
The lifting stations conventional are characterized by the high demand for peak current. To respond to these needs is important that the electrical system and the sections of the cables are dimensioned accordingly, with a consequent increase in costs. The solution SEW for lifting stations suits the needs of the food industry as it goes in the opposite direction.

The use of our energy management system Drive Power Solution allows to accumulate locally generated energy and make it available when the system needs to peak current.
In this way the power supply of the network is leveled and the network load reduced. This solution can be installed as a retrofit into existing systems without having to modify the network infrastructure. In case of blackout the application is stopped in a controlled manner.
With the application modules CCU for lifting stations, you can easily parameterize the application without the need for special skills for programming.