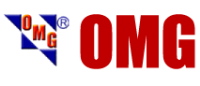 O.M.G. Prodotti Diversificati srl

- INDUSTRIAL INTERNAL MOVING

Via Fausto Coppi N. 7 - 10043 Orbassano (TORINO) (ITALIA)
Food Processing and Handling
O.M.G. Prodotti Diversificati srl is a nimble and flexible company, born in 1983, specialized in manufacturing of various articles, both standard and custom-built, purposed for industrial internal moving.
Even within the range of "series products", we pay attention to any special need and look for the relevant specific solution.

We also make both new and regenerative coatings, both in rubber and polyurethane or Vulkollan, on wheels and rollers either uncoated or worn.
In general we take into careful consideration and are engaged in solving any problem of industrial moving, by seeking and implementing solutions for any specific need.

Particularly we produce:

- Wheels for trolleys and carts of any kind and type;
- Rollers of any kind and nature, especially for transpallet trolleys;
- Standard and special supporting brackets for all kind of wheels and rollers;
- Turntable ball bearings;
- Axles;
- Turning towing eyes;
- Tillers;
- Trolleys, trailers, wagons, carts, of any and purpose.


CONTACT O.M.G. Prodotti Diversificati srl