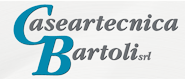 CASEARTECNICA BARTOLI - ATTREZZATURE PER CASEIFICI

- CAGES FOR SALTING CHEESE

Via Quintino Sella 21/A - 43126 Parma (PARMA) (ITALY)
CAGES FOR SALTING CHEESE
Since 1950 CASEARTECNICA Bartoli is the leader in automation of dairy products and Parmigiano Reggiano, the production of Grana Padano, in Italy and in Europe.
Today, the range of machines dedicated equipment adds to the market, super-market and large-scale distribution (GDO) to cut the cheese for example cages for salting cheese

Specifically, the cages for salting cheesewere born for the salting by immersion of cheese, Parmigiano and Grana.
All the cages for salting cheese are Realized in AISI 316L stainless steel and feet in teflon, and They can carry 12-15-20-30-40 of Parmigiano and Grana wheels.

FOTO DI
CAGES FOR SALTING CHEESE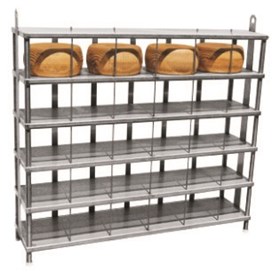 This is why Caseartecnica Bartoli is synonymous of safety, reliability, and it makes you sure to have an equipment able to product a product well done. In addition to an adequate service after sale, in case of breakage and everywhere.
CONTACT CASEARTECNICA BARTOLI - ATTREZZATURE PER CASEIFICI