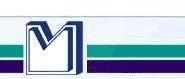 FRANZ MULLER GMBH • ANLAGEN-UND GERÄTEBAU
Mindelheimer Straße 22 - 87772 Pfaffenhausen (GERMANY)
Franz Müller GmbH is a medium-sized company specialised in the sheet metal working and in the planning and construction of special plants for the cheese and dairy industry.

Founded in 1969, Franz Müller GmbH today is working with a team of 50 employees in modern production facilities spread over a production area of 5,000 m2.

Franz Müller GmbH is well-known in the cheese industry thanks to the high degree of technical capability, a number of patents and flexible, user-orientated plant engineering.

For decades Franz Müller GmbH is setting standards in the requirements to hygiene and processing quality. The engineering department works with state-of-the-art CAD-systems. The close collaboration between our engineering, production and control technique department ensures the practical realisation of the requirements to process technology.

Franz Müller GmbH develops and manufactures both complete cheese production plants and individual production equipment. Benefit from the experience of our highly qualified specialists to modernise or automate your existing production lines or to analyse sources of interference.

CONTACT FRANZ MULLER GMBH • ANLAGEN-UND GERÄTEBAU