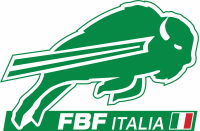 FBF ITALIA SRL

- HIGH PRESSURE INDUSTRIAL HOMOGENIZERS

Via Are 2 - 43038 Sala Baganza (PARMA) (ITALY)
High pressure industrial homogenizers
Since 1987, FBF ITALIA designs and manufactures high pressure homogenizers, positive displacement piston pumps, and laboratory homogenizers. Our market leadership and reputation are widely recognized by the following data: over 4700 machines sold in 125 countries, worldwide distribution network made of 21 authorized sales and assistance centers and important dealers located in many countries. Our commitment to the customer is guaranteed by the company philosophy based on manufacturing high quality, durable heavy-duty machines. The continuous development of the product, OEM components, the use of special materials, rigorous quality controls and intense durability tests, translate into quality and attention for the customer. Our service network comprises qualified and experienced technicians who are able to intervene quickly for all start-up and maintenance requests. In addition, the spare parts are quickly shipped by express carrier within 24 hours. We are a reliable partner for engineering companies, process system manufacturers and for end users who work in the dairy, food and beverage, chemical, cosmetic and pharmaceutical industries. The basis of our success is the direct relationship established with the customer, a bond that continues to grow and evolve over time.
Homogenizing process
Homogenizing is the mechanical process that allows to micronize and disperse the particles suspended in the fluid by means of a sudden change of pressure called "pressure drop". This process gives extreme chemical stability to the treated product despite subsequent treatments and storage. The product is made more digestible thanks to the increased dispersion of the particles. Other important effects obtained by the homogenizing process are the increase in turbidity and stability of the product. In the homogenizing process, the product reaches the homogenizing valve at low speed and at high pressure. During the passage through the homogenizers' heads, the micronizing and the dispersion of the particles take place. Homogenizing can take place with the use of a single homogenizing valve (suitable for dispersion treatment), or a double (recommended in the use of emulsions and for viscosity control when required). To guarantee simple and precise operation, the homogenizing valves are servo-assisted by a specific oil-pneumatic unit.
FBF Italia' products
High pressure homogenizers for the food industry: The homogenizer is often necessary to homogenize one or more substances in a liquid and allows to micronize and disperse the suspended particles of the product in the liquid itself. Through the homogenizing process, thanks to a greater dispersion of the particles, the treated product attains greater emulsion stability and an improved shelf life. Our compact and robust industrial homogenizers, with three or five pumping pistons, are built in compliance with EU directives, with CE certification and available in a wide range of capacities ranging from 50 to 60,000 lph with pressures up to 1,500 bars.


Laboratory homogenizers: the laboratory homogenizers are available in two different models, capable of testing 20 and 50 lph of product respectively. The homogenizing pressures vary from 600 to 1,800 Bar. The laboratory homogenizers are equipped with two pumping pistons, a feature that allows the homogenizing heads to process the product sample with greater stability. The obtained results, are much more reliable than those obtained by carrying out the test with single piston machines. This feature allows the optimized homogenizing conditions emerged from laboratory test to be transferred to an industrial production scale.
Positive displacement pumps: the main difference between a positive displacement piston pump and a homogenizer is the lack of the homogenizing unit. In general, positive displacement piston pumps are used in heat treatment systems for very dense products with variable viscosities. The used manufacturing criteria are the same as those used for homogenizers, thus guaranteeing high quality standards. The positive displacement pump is made with special pneumatically operated valve groups. The perfect functioning of these valves is guaranteed by actuators controlled by an electronic angular positioner that allows an independent calibration of the opening and closing phases of each single valve group. The pneumatic control of the valves, the specific design of the product passages and the very low thrust per minute, allow to keep intact the characteristics of the pumped product. There are volumetric pumps used for pumping products containing pieces, such as diced tomatoes or fruit, soups, yogurt, jams, etc., even in the presence of high counter-pressures (50 bars and more).
Microlab 400: In the production of "industrial ice cream" the homogenizer is a critical component to have an excellent product. However, the use of this machine in artisan ice cream parlors was difficult to apply due to problems with costs, , complexity of use and lack of an optimal sizing study of its performance. The Microlab 400 is a homogenizer that works all these problems out. It has an hourly flow rate of 400 l / h and an operating pressure of 120 bar. These performances allow its use both in "recirculation" mode for the use with a single pasteurizer, and "in line" mode, for the use with two pasteurizers (first pasteurization, second cooling). The positive effects of homogenization are clearly noticeable: ice-cream is creamier and with a better taste even with the same ingredients and the freezing sensation decreases. In addition, the ice cream will have a greater overrun, better storage and melting stability along with an increased digestibility.

All of our products are tested by specialized technicians with intense tests lasting up to 12 hours. The tests simulate and reproduce the actual operational stress conditions. Our industrial homogenizers are easily integrated in line and do not require any further calibration or adjustment.
Products Highlights
• Capacities from 60 to 60,000 l/h (16 to 16,000 gallons per hour)
• Pressures from 100 to 1500 bars (1450 to 21800 psi)
• Innovative and resistant materials for the main mechanical parts
• Low vibrations and noises
• Easy installation and online integration
• Compact design
• Radiographic checks of parts and components subjected to high pressure
• Simple and intuitive control dashboard
• High production efficiency
• Low level and low costs maintenance
• Simple and user-friendly maintenance
• High spare parts durability
Industries and treated products
Our machines are suitable for the treatment of a huge variety of products. Among the most important, are included the following:
Dairy
Fresh milk, pasteurized milk, natural milk with additives, chocolate milk, coffee cream, cream cheese, butter oil, yogurt, evaporated milk, condensed milk, milk for yogurt, reconstituted milk, clotted cream, milk protein, whipped cream, mascarpone cheese, ricotta cheese, etc.
Food
Additives, baby food, spices, fruit concentrates, tomato concentrate, tomato juice, jellies, arabic gum, animal fats, vegetable fats, ketchup, mayonnaise, eggs, milk-based liquors, honey, sauces, condiments, syrups, starches, cooked minced meat, tomato paste, soy sauce, syrup with fruit pulp, vegetable oil, mustard, mixed ice cream, ice cream with additives, puddings, desserts, etc.

Beverage
Coconut milk, almond milk, rice milk, soy milk, egg-based liquors, soft drinks, milk-based drinks, energy drinks, citrus concentrates, orange juice, cranberry juice, apple, tomato juice, fruit pulp, fruit juice, etc.

Cosmetic and pharmaceutical
Antibiotics, emulsified disinfectants, emulsions, liposome suspensions, vitamins, cosmetics, beauty creams, toothpastes, detergents, lotions, emulsifiable oils, lubricating oils, perfumes, proteins, resins, soaps, beauty creams, mineral oils, etc.

Chemical
Adhesives, cellulose and derivatives, waxes, paraffins, silicon oil emulsion, dyes, greases, inks, latex, shoe polish, pigments, paints, etc.
The displayed list is not exhaustive given the theoretical possibility of virtually treating any type of liquid or soft product.