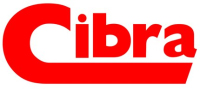 CIBRA SALDATRICI

- CLOSURE BAGS

Via Brescia 16 - 20063 Cernusco sul Naviglio (MILANO) (ITALY)
CLOSURE BAGS
Solutions for closing envelopes, closing bags, small or large bags

Cibra produces since 1953 welders to close bags and closure plastic bags and coupled materials;
Welding machines for producing tubular plastic film bags;
bagging;
packaging;
Welding bars to be inserted into special systems;
Coil junction systems;
Welding machines for laboratory tests on materials;
Welders made on request for special applications.


Particularly interesting for food packaging is the AKA welding machine, suitable for plasticized paper bags, aluminum + plastic or transparent BOPP, usually used to make pasta, dried legumes, coffee, food powders, baked goods and confectionery.


The welding stamp is horizontal with 12 mm wide widths.


Adjusting the temperature according to the material of the bag, welding takes place immediately in time to lower and release the pedal thus allowing a high productivity.
In addition, this welding machine has no wear parts subject to periodic wear.