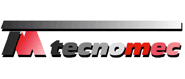 TECNOMEC SNC

- CONVEYOR BELTS

Via Boni, 35 - 43029 Traversetolo (PARMA) (ITALY)
CONVEYORS
Tecnomec specializes in the design and construction of conveyor belts and machines and plants for the food industry, it is able to supply conveyor belts and standard machines, but especially conveyor belts and special machines designed in collaboration with the customer to meet their production needs Of footprints.
It is able to automate, where possible, work steps previously manually studying conveyor belts, equipment or machines that can simulate as much as possible manually or servo assist the operator to increase production and reduce physical strains, risks and times Of processing.

EXPERIENCE IN TRANSPORT LINERS
Tecnomec was born in 1997 as a service company, maintenance of conveyor belts and plant inspection.
In 2001, she began her ascent, beginning to design and build conveyor belts and machines with the experience of the problems she has experienced close to the end users.
In 2003 he invested in the construction of an industrial warehouse with technical offices and technical offices to expand its production.

Tecnomec, specialized in the design and construction of machines and plants for the Food Industry and addressed to small and medium-d companies (artisans, farmhouses, etc.), with its full range of machines, is able to meet the needs of those who, Despite having small productions, wants to automate production and packaging cycles without having to buy large plants and consequently invest big capital.
It specializes in the construction of machines and plants tailored to the preparation and packaging of food and non-food products.
It is also able to develop new technologies, in collaboration with the customer, and technical solutions for those who can not find in the market machines or equipment fit for their needs.
This has allowed Tecnomec to mature different experiences in the various food, cosmetic and pharmaceutical industries and to create tailor-made custom machines solving problems, sometimes unresolved for years without having to revolutionize the processes and habits of the manufacturer.

The company was born as a small activity in different sectors of the food industry, getting assistance, revisions, setting up interventions etc ....
He then decides, having also gained several years of experience in the machine tool sector, to try more directions and to show his many potential, extending his field of interest to all mechanical technology in general, in a continuous and extensive research Capable of continually renewing by offering more reliability to its products.
Since then, in addition to the activities listed above, it also deals with the design and construction of special machines, capable of meeting the most varied market needs, providing a complete service with custom accessories and equipment. It also offers the possibility of technical consultancy or full service with custom accessories and equipment in order to obtain better results.