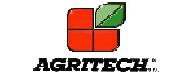 Agritech s.r.l.

- SILOS

Via Rimembranze 7 - 25012 Calvisano (BS) (ITALIA)
AGRITECHSrl is an italian company highly specialized in the manufacturing of silos for storage of different products, in both powder and pelleted form, as animal feed, foodstuffs, industrial and chemical materials as well as fertilizers.

AGRITECH has a total yearly production of about 5000 silos which are exported in more than 50 countries all over the world.
A twenty-years experience accrued in the design and construction of fibreglass and steel products allowed the company to achieve an outstanding quality and manufacturing level which assures unique professional skill in solving every specific problem of the customers.