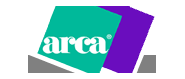 ARCA ETICHETTE SPA Etichettatrici
Via Pacinotti - 20010 Marcallo (MILANO) (ITALY)
Arca Etichette spa is a Fix-a-Form licensee for more than 20 years: considering that it is the only exclusive producer in Italy, it can offer this product in many different solutions.

 Being member of Fix-a-Form means to have a very update product range and a total knowledge of all leaflet solutions on the market. 

Furthermore the possibility to change experiences and information with all the other licensees allows a continuous development and improvement of new and actual solutions.

 All Fix-a-Form products are covered by international patents.


CONTACT ARCA ETICHETTE SPA Etichettatrici