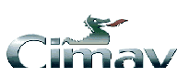 CIMAV srl

- BAKERY

Via I Maggio, 10 - 37069 Villafranca (VERONA) (ITALY)


Cimav has realized the importance of accepting the challenge of the technical evolution, by making precise choices and adapting their operational facilities in accordance with the most rational management criteria, introducing modern technologies and submitting their products to the most rigorous controls.
Cimav's ovens have been designed to ensure maximum speed in installation, thanks to their great modularity, which Cimav has been one of the first manufacturers to implement.


The quality of design and expertise with which Cimav's products are built have been established in 45 years of business, along with the wide and updated range of products comprising a rich selection of over 50 models, and are the fundamental features that have permitted it to establish its presence on the Italian and international market.

INFORMATION
Bread and pizza production, confectionery