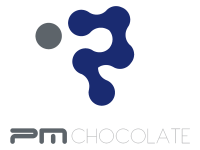 PMChocolate

- DEPOSITORS FOOD INDUSTRY

Via Gian Lorenzo Bernini 5/7 - 20094 CORSICO (MILANO) (ITALIA)
Depositors food industry
These depositors food industry are divided into::

Depositors food industry Piston volumetric depositor (piston machine)
Depositors food industry Rotating volumetric depositor (rotary machine)

Depositors food industry Piston volumetric depositor (piston machine)

The depositors food industry piston volumetric depositors (piston machines) are recommended for pralines in large quantities; running on several pistons they guarantee high productivity, reliability and precision able to satisfy any client.

Depositors food industry Rotating volumetric depositor (rotary machine)

Since they have a low number of dosing chambers the depositors food industry rotating volumetric depositors (rotary machines) are indicated for chocolate with large grain sugar (having no gaskets) and for dosing highly viscous creams. Versions are available from 275 to 1200 cm.