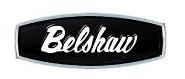 Belshaw Brothers Inc.
814 44th Street NW - Suite 103 - 98001 Auburn (WASHINGTON) (USA)
Belshaw started business in 1923 when Thomas A. and Walter R. Belshaw began production of their hand-crank Type 'A' Sanitary Doughnut Machine in Seattle, Washington, USA. To deliver ever-increasing value to our customers. We are committed to satisfying our customers' expectations for robust, dependable machines that improve product quality, reduce total ownership costs, and make life easier for hard-working employees. Belshaw began exporting donut equipment worldwide in the 1950's, manufactured its first wholesale donut systems in the 1960's, and followed these up with industrial systems in the 1980's. Today our customers include the top retail and wholesale bakeries, restaurants, and concession operators in virtually every part of the world. Belshaw Adamatic Bakery Group Belshaw and Adamatic merged in 2007 to form Belshaw Adamatic Bakery Group. Both companies now produce equipment from the group's new plant in Auburn, Washington, USA (20 miles south of Seattle). The baking industry is rapidly evolving and demands higher quality with reduced labor input. The new Belshaw Adamatic Bakery Group offers new and better baking solutions to answer that demand.
CONTACT Belshaw Brothers Inc.