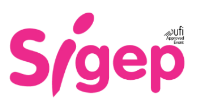 SIGEP

- MACHINES FOR CHOCOLATE

Via Emilia, 155 - 47921 RIMINI (RIMINI) (ITALY)
Machines for chocolate
The section dedicated to machines for chocolate brings together the very best Italian and foreign producers of chocolate and chocolate-related machinery and accessories, alongside events, competitions and demonstrations dedicated to this exquisite "food of the gods".
Professionals will find leading companies from the entire chocolate supply chain, all at a single fair, combined with the great tradition of artisan pastry.
At Sigep, chocolate is always in the spotlight. Even in the major competitions dedicated to gelato and pastry, more than one challenge is entrusted to master chocolatiers; moreover, the baking contests also feature combinations with chocolate.
At its 39th edition, the expo is acknowledged as the world´s most important in the artisan gelato sector, a primary European showcase for artisan Italian confectionery and is also strengthening its position in the artisan bakery field.
On show, all the very latest in raw materials, basic products, plant, machinery, furnishing and fittings for the artisan gelato and bakery trades.
Thematic sections, international contests and championships, demos, courses and updating seminars and expos all contribute to making it a unique spectacular event
VIDEO DI
MACHINES FOR CHOCOLATE
DOWNLOAD AREA