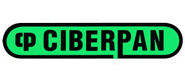 CIBERPAN - CIBERNÉTICA PARA LA PANIFICACIÓN S.L.
Ctra. Almazora 47, - Castellón (ESPAÑA)
COMPANY
Ciberpan was founded in 1987. The activity of the company is the building and selling of bakery machinery. Along the years the company has achieved to be in a distinguished position in the european market, thanks to the quality and technology of its machines, exporting nowadays its products all around the world.

PHILOSOPHY
The company's philosophy is the constant renewal and improvement of its machines, with the aim of offering to its customers a reliable product, which accomplishes their needs fully.
The second basic principle of the company is the customer care. A rapid and quality attention is offered, and they are found custom solutions for each concrete problem.

PRODUCTS
The machines that we produce are designed to work both in small and big bakeries.
These machines are the ones used in the beginning of the bread production process:
-Spiral mixers to mix the bread ingredients and obtain the bread dough.
-Dividers. Volumetric system, to obtain the individual portions with the desired weight.
-Intermediate proofers to let the dough portions the necessary resting time before being formed.
-Moulders to obtain different kinds of long shapes and different lenghts.
-Rounders to obtain the dough balls for dough with high hidration.

CONTACT CIBERPAN - CIBERNÉTICA PARA LA PANIFICACIÓN S.L.