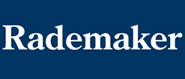 RADEMAKER BV

- BAKERY PRODUCTION LINES

PO Box 416 - 4100AK Culemborg (THE NETHERLANDS)
Bakery production lines
BAKERY PRODUCTION LINES
Rademaker develops and provides production solutions for the bakery industry. The company's expertise manifests itself in producing cost efficient, hygiene designed and sustainable bakery production lines for the production of Bread, Flatbread, Croissant, Pastry, Pizza and Pie.
VIDEO DI
BAKERY PRODUCTION LINES
Rademaker has a wide knowledge about bakery production lines and their production technology. Dedicated professionals and state of the art engineering techniques provide you with solutions that life up to your (best) expectations.
Driven by worldwide market forces, Rademaker evolved to become a company with an international outlook.
To better serve the wishes and requirements of local customers, Sales Offices opened doors in France, Germany, the United Kingdom, the United States of America, Russia and China. Production lines and Turn-key solutions for all continents represent a great part of the company's business today.
The Rademaker headquarters is located in Culemborg, the Netherlands..
.
INFORMATION
Innovative dough processing machines for (semi-) industrial bakeries
Italy, UK, Germany, France, USA, Russia, China
After Sales & Sales - Spare-parts