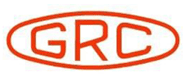 GRC SNC DI CASSINADRI FERNANDO & C.
Via Leonardo da Vinci 17 - 42027 Montecchio Emilia (REGGIO EMILIA) (ITALY)
Founded in 1972, GRC srl was established as a mechanical workshop for the production of equipment for the canning and preserving industry.
In recent years our specific knowledge has expanded thanks to ourcontinuous and scrupulous research into the most advanced technological solutions and the use of cutting-edge tools, both for the actual construction and for the design and inspection/verification of the equipment produced.
Customers and their requirements are, and always will be at the centre of our entire production. The range of services that we offer, from technical consultancy, production and manufacture of equipment, the servicing and/or modification of the machines, up to the after sales support, makes us the ideal partner.
CONTACT GRC SNC DI CASSINADRI FERNANDO & C.