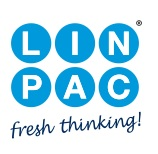 LINPAC GROUP LIMITED

- PACKAGING FRUIT AND VEGETABLES

Wakefield Road - WF7 5DE Featherstone (WEST YORKSHIRE) (UNITED KINGDOM)
packaging fruit and vegetables
LINPAC Packaging and its subsidiary Infia, are aware that consumers want fruit and vegetables that are fresh,
tasty and attractive appearance. That's why you impegniano constantly to offer the best solutions for packaging fruit and vegetables,
designed to maximize the appearance of your products.
Therefore, currently LINPAC Packaging is regarded as one of the world's leading manufacturers of packaging solutions and packaging fresh fruit and vegetables, with a range of innovative products to companies in the food processing, manufacturers and retailers.
LINPAC is aware that packaging fruit and vegetables require packaging products that enable the valorisation enhancing the appearance of the product, ensuring maximum shelf life, while offering ease of use during the operations of packaging fruit and vegetables products, in order to ensure maximum production efficiency.
LINPAC Packaging offers a range of innovative packaging fruit and vegetables new methods, that help manufacturers sell their products to retailers and help to attract consumers, thanks to a full range of solutions, the choice ranges from simple standard products up to customized solutions, developed to meet a specific customer requirements.
No matter whether it's apples or cherries, tomatoes or grapes, LINPAC is always able to provide a packaging solutions and packaging fruit and vegetables suited to your products.
The range includes trays foam soft or rigid, suitable for fruits such as apples, pears, kiwis and peaches. The soft foam protects the product from damage, reducing waste, while the rigid trays allow you to make optimal use of the exhibition space on the shelves.
To complete the range of trays, LINPAC also has the line LINwrap, a range of stretch film are characterized by high transparency, and available in a number of materials and thicknesses, to add an extra layer of protection to food.
The container liner LINPAC allow you to present large amounts of product so attractive to consumers, but at the same time protecting each fruit from knocks and crushing during shipping, storage, and during the exposure on the shelves.
LINPAC offers a wide range of trays for fruit PET or rPET; ideal for strawberries, blackberries and cherry tomatoes.
These pans provide excellent protection level and presentability of the product; also they have ventilation holes, to allow the passage of air, in order to maintain the freshness of the product through the packaging fruit and vegetables products.
CONTACT LINPAC GROUP LIMITED