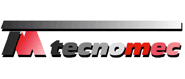 TECNOMEC SNC
Via Boni, 35 - 43029 Traversetolo (PARMA) (ITALY)
HONEYWORK MACHINES
Tecnomec specializes in the design and construction of honey processing machines and machines and plants for the food industry, it is able to supply honey processing machines and standard machines, but above all honey processing machines and special machines studied in collaboration with the customer to meet their needs Both productive and bulky.
It is able to automate, where possible, work steps previously manually studying honey processing machines, equipment or machines that simulate as much as possible manually or servo assist the operator to increase production and reduce physical, risk and processing times.

EXPERIENCE IN HONEY MACHINING MACHINES

Tecnomec was born in 1996 as a service company, maintenance machines for honey processing and plant inspection.

In 2001, she began her ascent, beginning to design and build honey and machine-processing machines with the experience of those who have experienced them close to the end users.

In 2003 he invested in the construction of an industrial warehouse with technical offices and technical offices to expand its production.