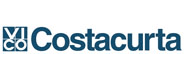 COSTACURTA S.p.A. - VICO

- CONVEYOR BELTS FOR MEAT INDUSTRY

Via Grazioli, 30 - 20161 Milano (MILANO) (ITALY)
Conveyor belts for meat industry
Costacurta S.p.A.-VICO is an Italian company specialized in the design and manufacture of metal components for industry and architecture, serving markets worldwide.
Costacurta has gained consolidated experience in the design engineering and manufacturing of metal conveyor belts for applications that require temperatures ranging from approx. -150°C to +1.150°C. The conveyor belts are used in numerous industrial processes and sectors, from metallurgical engineering, to pharmaceuticals to food processing.
Costacurta export most of his production and are suppliers to manufacturers of machinery used in various sectors including food, mechanical, textile, paper and wood
Costacurta can help its customers select the right type of conveyor belt – thanks to specific calculation programs validated by wide experience in supplying and materials – on the basis of operating conditions, and the shape, and weight of the products to be conveyed.

Their are also qualified suppliers of leading international companies that are involved in developing technology and providing engineering services and equipment for oil & gas, petrochemical and chemical industries.

Furthermore, their offer supervision during installation and assist our clients in the development of new products.
INFORMATION
Filtering elements and fabricated parts; conveyor belts; components for the oil, petrochemical and chemical industries
Bottling, packaging, food industry
with a covered area of around 40,000m2
ISO 9001, ISO 14001, OHSAS 18001
Unione Industriali di Lecco
Costacurta b.v., Santpoort Holland
CONTACT COSTACURTA S.p.A. - VICO