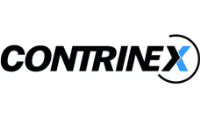 CONTRINEX ITALIA SRL

- INDUCTIVE SENSORS FOR FOOD INDUSTRY

Viale Gandhi 7 - 10051 Avigliana (TORINO) (ITALY)
Inductive sensors for food industry
Inductive sensors for food industry washdown Food Grade (food) are fully compatible with the strict hygiene requirements of the dairy industry, helping to maximize the capacity utilization during the continuous production of food products made from milk . With the degree of protection IP68 / IP69K, inductive sensors for food industry washdown stainless steel resist both harsh chemical cleaners that spray water at high pressure, providing highly reliable solutions for the most demanding operating environments. Inductive sensors for food industry Food-grade are available with IO-Link, a standard serial connection protocol, providing digital communications in washdown applications at no extra charge.

Customer application
Cleanliness is essential in processing plants of food and drinks, all the more so in the dairy sector. A single case of contamination during the production process can result in the destruction of several batches of dairy or, if not detected, determine health damage of severe or even fatal for those who consume the products infected. Not surprisingly, for the operators of the dairy sector compliance with the strictest hygiene standards it is a duty and thanks to inductive sensors for food industry is possible.

The simultaneous need to maximize plant efficiency also requires cleaning methods fast. To avoid long periods of non-production between batches, food establishments normally takes place in systems of cleaning in place (CIP) and intensive washing under high pressure. The production equipment intended for the washing areas should therefore be resistant to aggressive chemical detergents and water jets at high pressure, a requirement which also extends to the sensors used in these areas.
CONTACT CONTRINEX ITALIA SRL