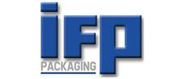 IFP PACKAGING

- WRAPPING MACHINES FOR FOOD PRODUCTS

Via Lago di Albano, 70 - 36015 Schio (VICENZA) (ITALY)
WRAPPING MACHINES FOR FOOD PRODUCTS

For over 25 years, IFP Packaging has been a major player, setting standards in the field of shrink film packaging technology.

At the end of 2011, it joined the group Tecno Pack S.p.A., thus beginning a new journey of even greater technological, commercial and industrial development.
Electronic, continuous wrapping machines implemented on fully cantilevered frames, high performance levels, great operational reliability, easy sanitisation, versatility of use, and project customisation are just some of the key features of the products offered by IFP Packaging.

Adapting cutting-edge technology to the specific needs of users is the primary goal of IFP Packaging. Simultaneously, the company has also been marketing sturdy and versatile wrapping machines, all mass-produced, with a particularly interesting price/quality ratio.


Packing, storing and protecting all food products, wrapping technical items (including large-d ones such as mattresses or radiators), creating and containing groups of bottles or small jars, coating boxes with a shiny and invisible film, and making sure that each pack contains the right number, weight and quantity of items: there are no limits to the scope of application of IFP Packaging machines.

Today, IFP is a leading company in this sector, offering all its customers a convenient partnership that is also crucial for their success.
Write to ItFoodOnLine to contact: (IFP PACKAGING)