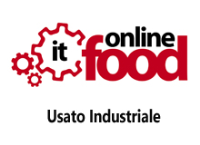 AUTOMATIC FILLING MACHINE MILK AND YOGHURT FOR SALE
20831 Seregno (MONZA BRIANZA) (ITALY)
We would like to introduce you our special offer for Automatic filling machine BM3 made by Italian company GALDI.

This filling machine can be used for filling yoghurt, milk and further similar liquid products.

Machine performance: 3000 litres per hour.

This filling machine was made in December 2003, has not been installed and taken from the client who did not make the payment for the machine.

Introduction of the filling process:

- Bottles are irradiated by UV lamp firstly, and then they enter into mono-block where they are filled - 6 bottles - and reserved in a clean environment. In the mono-block is permanent overpressure supporting leanliness. Overpressure is working on active ceiling base where HEPA filter with UV lamps is. Automatically supplied enclosures are irradiated - before application - by UV lamps too.

So this machine fills and closures PET bottles with diameter 38 mm.

Standard price for this machine nowadays is €135.000.

Our special price is €67.500 EXW Ostrava, the Czech Republic.
CONTACT AUTOMATIC FILLING MACHINE MILK AND YOGHURT FOR SALE