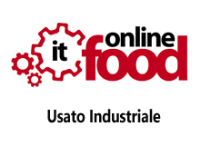 COMPLETE BOTTLING LINE WANTED
20831 SEREGNO (MONZA BRIANZA) (ITALY)
After five years in the commercial area on a boutique winery in Chile, I have decided to start my own project.
Today I do have all support and facilities of one big bulk wine producers from Chile, on one side and I need to "cooperate" with all the necessary machinery to start our bottling project.

Our idea is to be able to produce 2.700.000 bottles per year. I need machinery for 2.000 b/h.

I will much appreciate if you can recommend and give a quotation for a semi-automatic filling machine, bottle rinse, technology for cork and screw cap closures, PVC capsules and finally front and back labeling machine. In a few words, the full bottling line (the bottles will be loaded in to the cartons manually).

CONTACT COMPLETE BOTTLING LINE WANTED