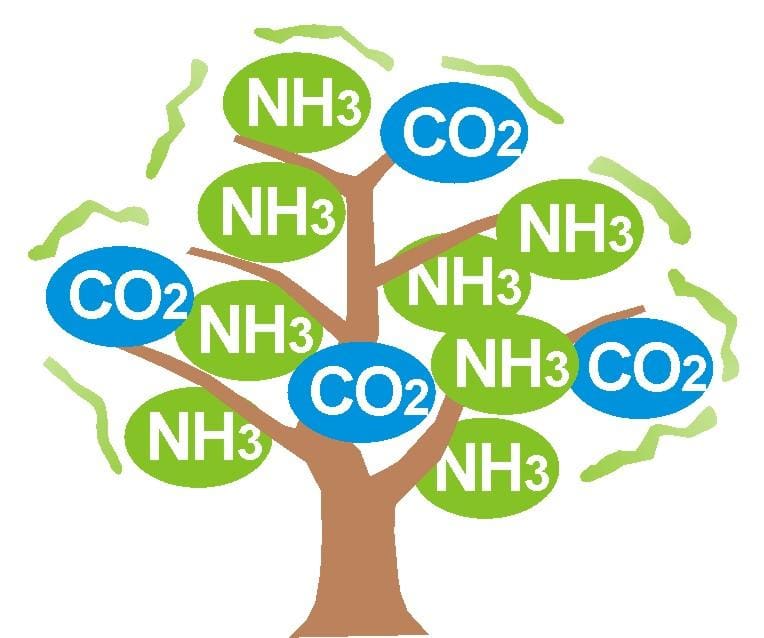 6th International Conference Ammonia and CO2 Refrigeration Technologies
April 16-18, 2015 in Ohrid, R. Macedonia
ABOUT THE CONFERENCE
According to all reports, the concentrations of CO2 and other greenhouse gases (GHGs) in the atmosphere are increasing continuously. There are alarming projections of GHG emissions including HFCs. In Europe, an EU Regulation 842 on F-gases has been introduced which is revised in 2014 with more adopted restrictions, including phase-down of HFCs. More than 110 countries support the proposal for phase-down of HFCs within the Montreal Protocol, but no agreement has been reached so far. In the meantime, new HFC refrigerants (named HFOs) with low GWPs are announced.
In the refrigeration and air-conditioning industry, confusion and uncertainties related to working fluids in many applications are continuing. In addition, there are many groups with diverging interests: chemical companies, manufacturers of equipment, distributors, users, environmental organizations, politicians and the public.
Despite many difficulties, the global trend towards using natural refrigerants is intensifying. There are very positive signals in Europe and some parts in the world where expanding use of ammonia, carbon dioxide and hydrocarbons in various applications is occurring. We will eliminate all uncertainties in the future regarding both Protocols and environmental regulations applying to natural refrigerants.
Of all refrigerants applied today, ammonia and CO2 are the oldest that have been used since the 19th century. The topics of the conference are: design of modern ammonia and new CO2 systems and technological innovations, improving energy efficiency, various applications, technical guidelines and safety regulations. It is very clear: by using more ammonia and CO2 refrigerants, we are employing environmentally friendly technologies.
The previous five conferences were very successful, so we look forward to the 6th Conference on Ammonia and CO2 Refrigeration Technologies. The participants will use the opportunity to see the beautiful city of Ohrid and Ohrid Lake as well!
SCIENTIFIC AND TECHNICAL PROGRAMME:
Design of modern ammonia (NH3) systems and technological innovation
Low charge ammonia technology; Small size ammonia systems; Factory-made units;
Advanced design and testing methods;
Compatibility of ammonia with metals and new oils.
Design of carbon dioxide (CO2) refrigeration and heat pump systems
Transcritical and subcritical operation;
Modifications of cycles to improve the energy efficiency;
Development of CO2 systems intended for hot climate;
Ejector as an expansion device.
New innovative components
Plate and "shell & plate" heat exchangers; DX evaporators;
Microchannel air-cooled condensers; Improved evaporative condensers;
Semi-hermetic and hermetic ammonia compressors;
High-pressure ammonia and CO2 compressors.
Energy efficiency of ammonia and CO2 refrigerating systems
Advantages of ammonia and CO2 versus fluorocarbon-based systems;
New secondary coolants; CO2 as a secondary coolant;
NH3/CO2 cascade systems.
Applications of ammonia and CO2 refrigeration
Cold stores, food and drink industries; Supermarkets; Air-conditioning systems (liquid chillers);
Heat pumps (medium and high temperature heating).
Absorption machines
Modified absorption cycles; Trigeneration and district cooling.
Ammonia and CO2 systems in developing countries
Modernisation, improvements, technical assistance, barriers.
Technical and safety issues; Guidelines and training materials
Regulations on the construction and operation of ammonia and CO2 refrigerating systems;
Education and training for: best practices, operating procedures, handling and safe operation.
Public awareness of the image and benefits of natural refrigerants
Crucial and sustainable contributions to a better environment; Barriers to market penetration;
Current and future use of natural refrigerants; Montreal and Kyoto Protocol, phase-down of HFCs.
Keynote speakers and lectures:
Andy Pearson, UK, Star Refrigeration Ltd: "Why is ammonia such a good refrigerant?"
Predrag Hrnjak, USA, University of Illinois: "In-tube evaporation of CO2: visualization and effect of oil"
Armin Hafner, Norway, SINTEF Energi AS: "2020 Perspectives for CO2 refrigeration and heat pump systems"
Eric Smith, USA, Int. Institute of Ammonia Refrigeration: "Navigating the regulatory environment and opportunities for new technologies in the U.S."
Maurice Young, UK, Maurice Young Consulting Ltd: "The compliance of ammonia refrigeration plants with the dangerous substances and explosive atmospheres regulations 2002 (DSEAR) as required by the eu ATEX directives"
To date 53 papers from 22 countries have been submitted; there are registered participants from over 40 countries. The participants will have oportunities to exchange experience and to meet expert from very known companies such as: Johnson Controls (Sabroe), GEA Refrigeration, Mayekawa (Mycom), Bitzer, Dorin, Baltimore Aircoil, Evapco, Guentner, Lu-Ve Group, Garden City Ammonia Group, Danfoss, Int. Copper Alliance, Friterm, RV Cooling Tech, EPTA, Unilever, …
Coming on the IIR Conference in Ohrid is an investing in greener alternatives, in advancing future green technologies and economical benefits.