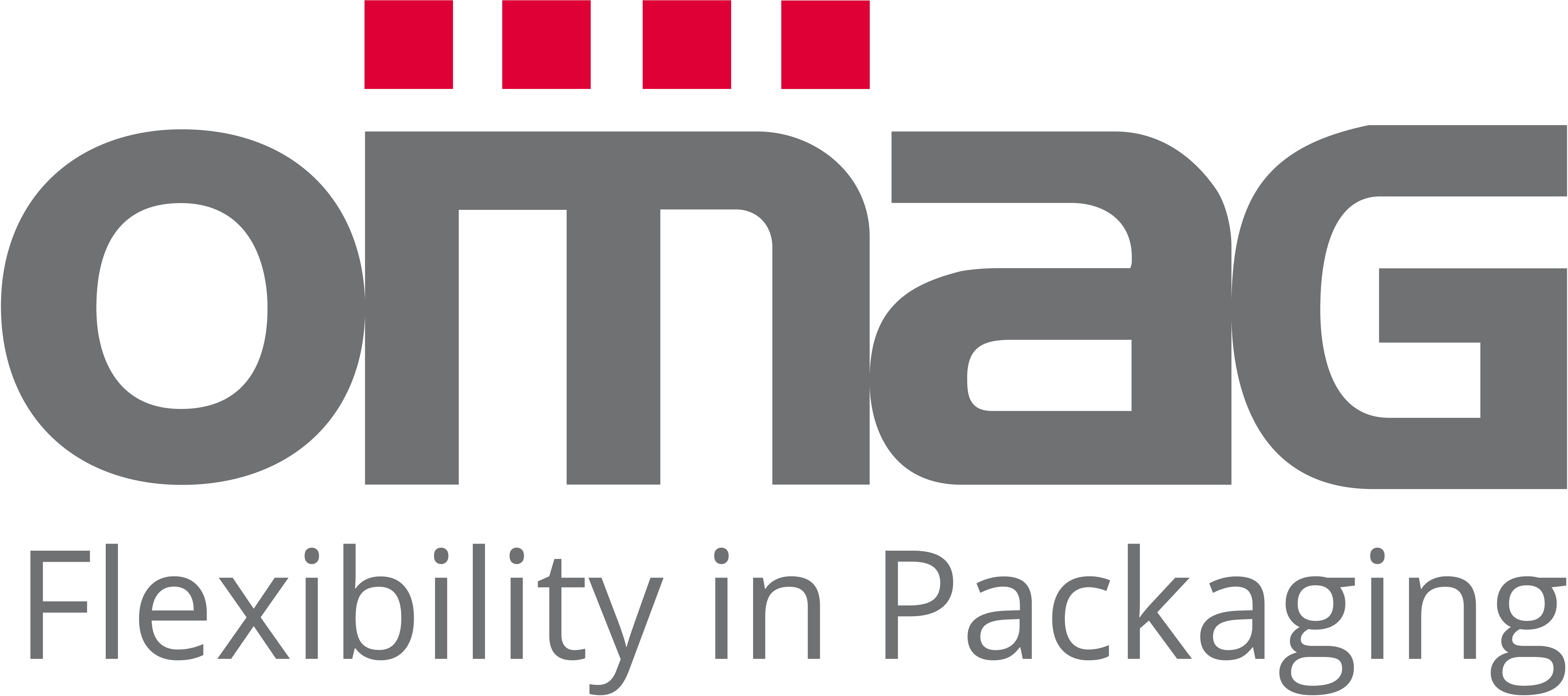 Since 1973 Omag designs and develops vertical and horizontal packaging machines and complete lines; with more than 40 years of experience in the packaging industry has acquired a unique know-how.
With an headquarter of more than 4000 sq.m Omag's growth never stops; in fact, thanks to the new manufacturing plant opening, the whole productive area reach more than 6000 sq.m and allows to manage the entire production cycle, from the technical-commercial analysis to after sale assistance including order management, mechanical, electronic and software designs, assembly and testing.
Redoubled workforce and production capacity place Omag in a more competitive position and makes possible to reduce the lead-time between order handling, designing and building.  In this way scheduled deadline will be respected and customer satisfaction is ensured: this is an imperative for Omag, engaged in offering more and more focused sales and after-sales services, based on dialogue, collaboration and productive exchange.
What we do
Continuous innovation and technical research allows Omag to guarantee strength, reliability and durability of its machines, all built with a pleasant design and according to GMP and FDA standards and made to ease cleaning procedures and replacement of any component.
Every machine is customizable, can easily pack a wide range of products in different pouches dimensions and sizes and can be designed on one or more packaging lanes according to customer's indications about speed and production.
Our solutions for sachet size:
⁃    C3, vertical continuous motion packaging machine;
⁃    CP, vertical intermittent motion packaging machine with sealing plates;
⁃    CO, horizontal packaging machine that allows to produce Doy-pack and 3-side sealed pouches;
⁃    CG, carousel packaging machine starting from pre-formed sachets.
Alternatively, for stick-pack size:
⁃    CS, vertical intermittent motion packaging machine;
⁃    CS-Junior, a compact and flexible version of CS machine;
⁃    DIVA, vertical intermittent motion machine designed for sugar packaging.
According to the type of product to be packed, Omag equips its machines with different dosing system:
⁃    Oscillating dosing system ideal to pack granular and free-flowing products like sugar, tea and salt;
⁃    Auger dosing system developed for powder and not free-flowing products like baking powder, cocoa powder, coffee powder and flour;
⁃    Pump dosing system designed for liquid, viscous, pasty, creamy products and gel like syrup, peanut butter, sauces, ketchup and liquid soap;
⁃    Special applications for tablets, capsules, dried fruit and seeds.
Every machine can be completed with robot counting and feeding systems, cartoning machines, customized with a large variety of optionals and finishing on the base of customer specifications and for food, chemical, cosmetics and pharmaceutical industries.
This is Omag: evolution and flexibility, meeting new challenges head on.