GORRERI Food Processing Technology® is worldwide known for its ability to manufacture customized and designed turnkey solutions and to produce machineries and technologies unequaled for performance and results.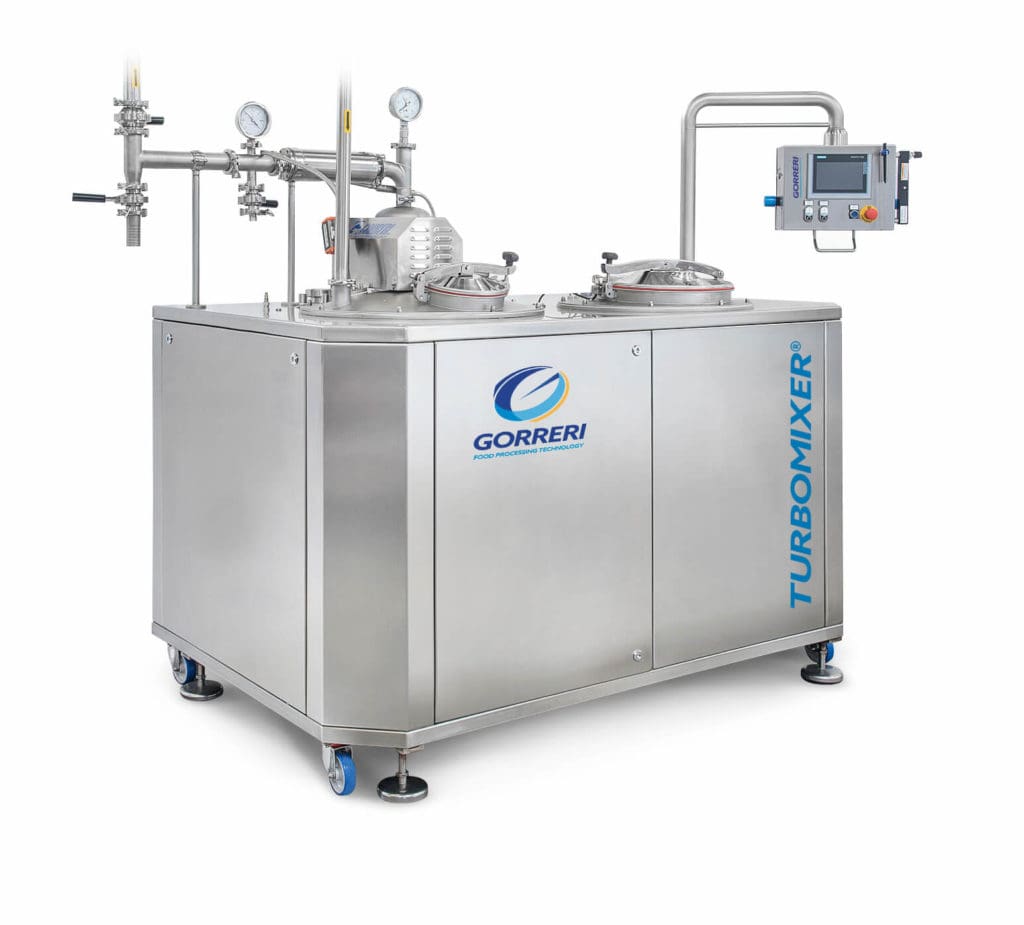 GORRERI®'S RANGE is very wide and complete. The company offers to its customers innovative and high performing solutions for many different applications like Compact and semi-automatic Lines for the production of Round And Rectangular Layer-Cakes and each kind of Dosed Products, Muffins, Eclairs and Shaped Cakes; both Vertical and Horizontal Injection Devices, Ultrasonic Cutting Systems for any need, Depositors, Enrobing and Decorating Devices, different solutions of Depanning Systems, Robotic arms to decorate and Printing Systems with edible inks as well as Customizable Machineries Made On Request.
MATCHLESS MIXING SYSTEMS.
GORRERI TURBOMIXER®, the famous and unique turbo emulsifier with vertical head is an innovative in-continuous mixing system, fruit of many years of experience that through a bright solution like VERTIMIX TECHNOLOGY® is able to emulsify, in few minutes, batters, cream, mousse, sponge-cake with a final density impossible to reach with any other mixing equipment on the market.

Thanks to VERTIMIX Technology® and to the great know, GORRERI® is able to provide unique and innovative solutions to replicate complicated and craft processes, impossible to replicate with any other mixing device on the market all in continuous. This means space, time and money saving! Lady Fingers, Chiffon Cakes, Angel Cakes, Special creams, with or without inclusions, Chantilly, special batters without emulsifiers or preservatives, egg-free batters and eggfree sponge cake, special products…
It is incredible the number of products you can obtain with GORRERI TURBOMIXER TECHNOLOGY®.GORRERI® is also widely know for PLANETMIXER SERIES®, a range of indestructible pressurized planetary mixers, available in 6 different capability (from 120 to 800 lt ) with a complete range of optional and devices to satisfy each single production need.A complete mixing solution with steam cooking device, cooling device, transferring pumps, bowl lift ers, automatic uploading and downloading of the ingredients and much more.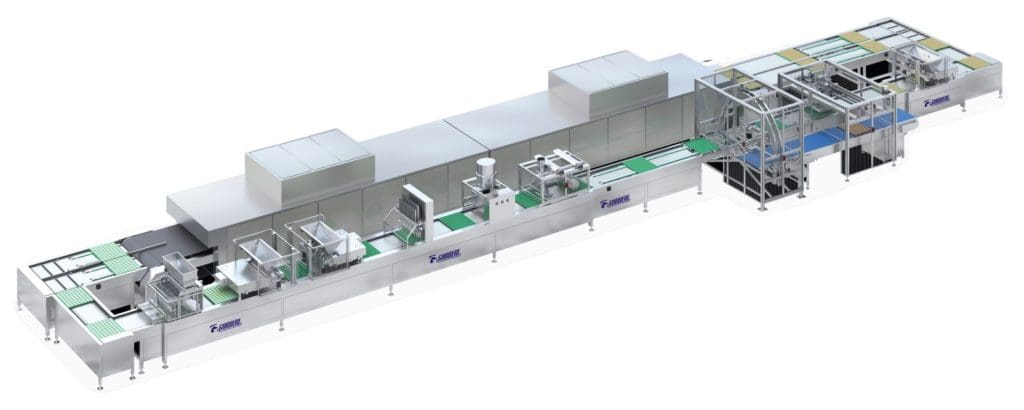 COMPLETE PRODUCTION LINES.

More than 50 years of experience in the confectionary sector process make Gorreri Company able to design turn-key and tailored solution for the production of Sponge Cake based products, Layer-cakes, Pies and Tarts, Muffins , Eclairs and each kind of Dosed Product. It is only when you know perfectly the production process and the technological characteristics of different batters and dough that you can govern every step of a production process, avoiding loss of production and guaranteeing the maximum of optimization.
A PHILOSOPHY THAT MAKES GORRERI'S MACHINERIES UNMISTAKABLE.

Gorreri's lines and machineries are all designed with a specific and unique philosophy that makes each product highly recognizable and optimized for the use for which it has been studied.Simple and fast maintenance, assembly and dismount without using keys or tools, High-tech touch screen panels interconnectable with the business management, Installation of the best components on the market, High flexibility, Entirely sanificable; High performance with reduction to minimum of the waste, Installation of the most recent and innovative technologies, Clean, simple and essential design to avoid contamination and dust.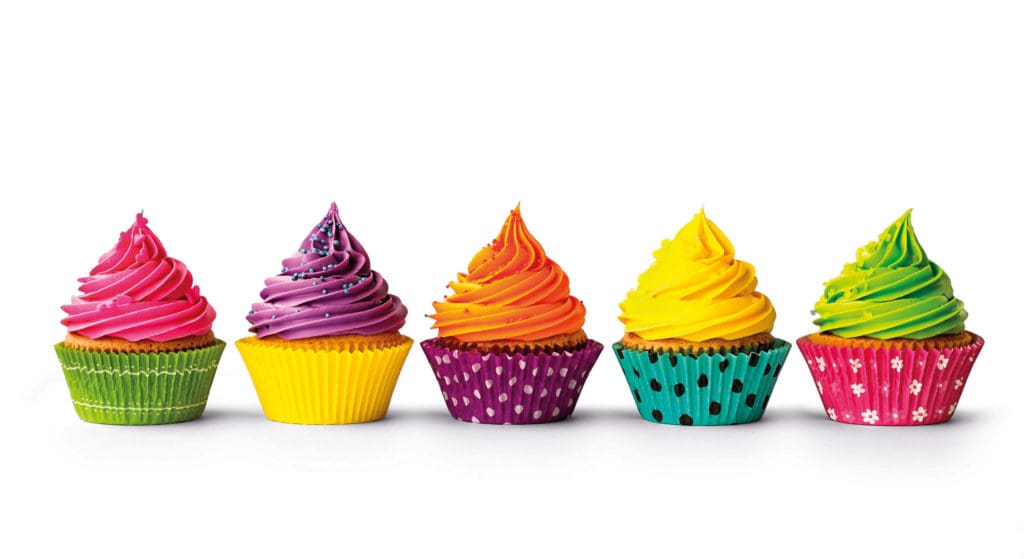 A complete and innovative world, where INNOVATION and RELIABILITY are the main key-words. An historical Company that is still quickly growing and that in 2019 will inaugurate a new and innovative Company Site in the center of the Food Valley and of the Food Tech Valley, in the north of Italy where in 1987 it all began.
A brand new facility with a new and high-tech laboratory where customers will have the chance to test the most iconic technologies with their own ingredients and where they will have at their complete disposal all the 50 years-old Gorreri's know-how in the Confectionary process