ALTECH is an Italian company, based in Milan, which specialises in the design and production of industrial labelling machines and material coding and identification systems. The company manufactures its own product range, which is kept constantly up to date and in development, and is designed to solve any labelling requirements.
The company's products range from labelling heads (both low-cost, such as the ALstep, and high-tech, such as the ALritma model), and print-apply labelling systems (ALcode), through to labelling systems (ALbelt, ALline) requiring more complex application to products of various formats. All ALTECH machines (even the most cost effective) are manufactured with high-strength alloys and the highest quality materials. This guarantees precise label application which remains constant over time.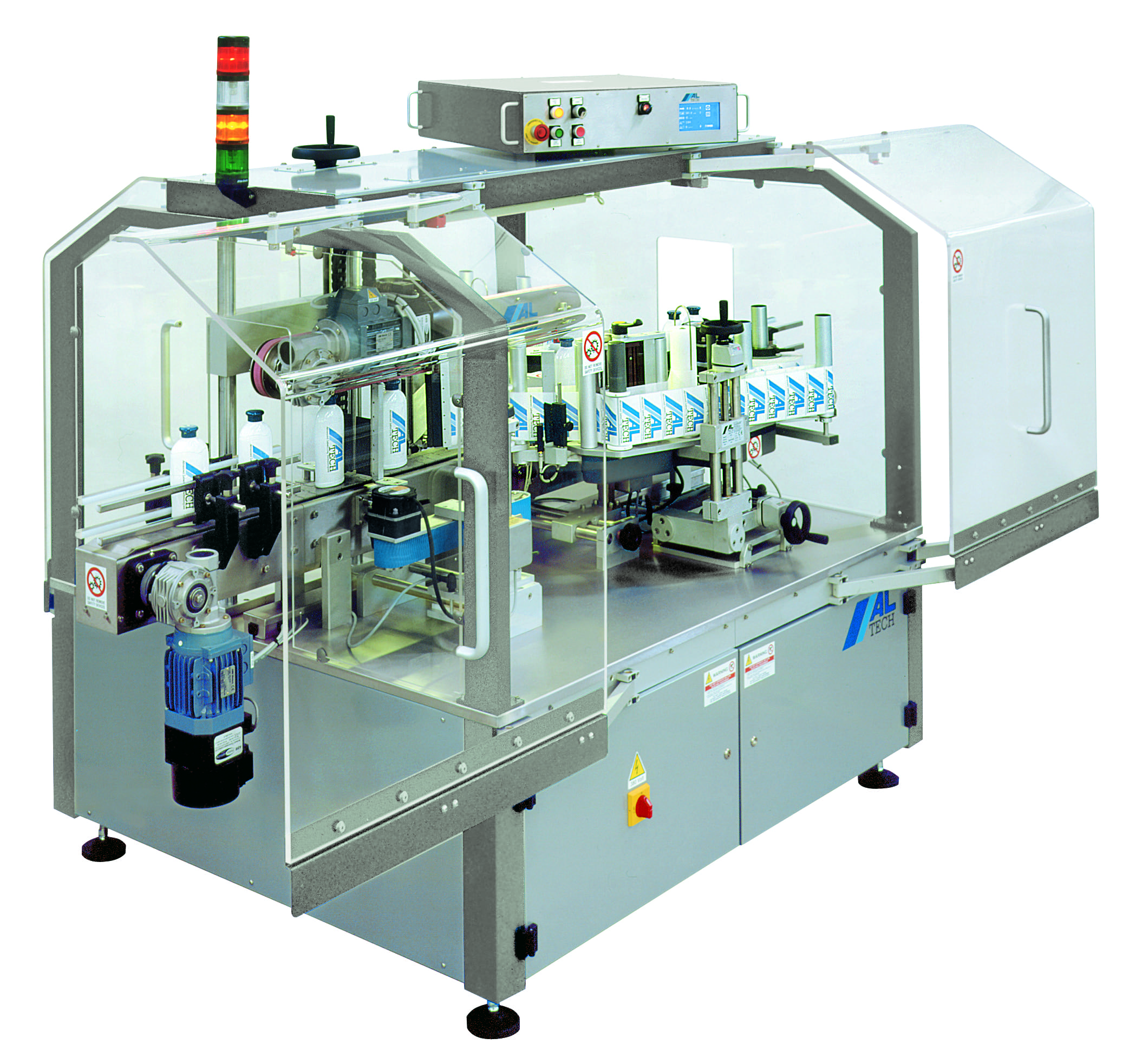 The quality of the company's products, all made entirely in Italy, is recognised far and wide, as evidenced by its constant growth, particularly focused on the export market to over 50 countries around the world. This has allowed ALTECH to become a benchmark in the labelling and packaging sector, supported by over 80 qualified distributors and its three subsidiaries in the United Kingdom, USA and South America. Continuing along its path of growth, the company is investing in resources with which to grow its business in important markets such as Eastern Europe and Germany.
In order to promote its image in these areas, ALTECH will be participating, either directly or via its distributors, in numerous packaging trade fairs. One of these, and also the most important, is Interpack 2017, which ALTECH will once again be attending. We will be exhibiting our most recent solutions for the industrial labelling sector, each of which is created for a specific requirement, in Hall 12, stand B23. Specifically, the following solutions will be on show:
An ALline E/C model labelling system, equipped with two ALritma M labelling heads for applying front/back labels to products generally from the food, cosmetics, pharmaceutical and chemical sectors, in plastic, glass or metal containers.
An ALritma X labelling head. This is ALTECH's top-of-the-range model, which sets itself apart with its speed, run time and accuracy. Equipped with the "High Performance" kit, it can reach the incredible speed of 1000 labels/minute, all while guaranteeing the highest levels of precision in the event that the product transit speed varies. This configuration is ideal for rotary labellers.
A low-cost ALbelt C labelling system, equipped with an ALstep labelling head for wrap-around labelling of cylindrical products, typically tins, jars and bottles.
An ALcode TS, fitted with a SATO printer module, for printing and applying labels in real time.
An ALritma T labelling head, equipped with a SATO thermal-transfer print unit, able to print and apply up to 200 labels per minute.
An ALcode P for printing and applying A5 labels to two adjacent sides of a pallet.. Fitted with a SATO printing unit, it can label 120 pallets/hour.
An ALbelt labelling system for C-wrap label application. Fitted with two ALstep labelling heads, it is ideal for labelling primarily flat products which require both a top and bottom label.
These solutions are an example of the flexibility which ALTECH offers with its products, meaning that labellers can be completely customised to customer requirements and allow them to meet their specific goals. The challenge is clearly a significant one, with demand constantly increasing, but thanks to its commitment and innovative approach, ALTECH is able to guarantee successful results for each requirement.
For further information visit www.altech.it