CFT Group Product Treatment division provides complete solutions for fresh and pre-cooked vegetables and thermal treatment both for non-packaged and packaged products. The new Product Treatment division provides machinery and complete solutions through the integration of technologies and expertise provided by our affiliate brands LABS, LEVATI and MECPARMA, supported by a dedicated team of persons with consolidated and proven experience, with hands-on approach for each specific application. The production's range of the new CFT Group's Product Treatment division, which is divided in two main sub-divisions (VEGETABLE SOLUTION and THERMAL TREATMENT) will cover the following plants and production lines;
VEGETABLE SOLUTIONS
IV gamma
Complete solution for Fresh-cut and mix salads preparation (lettuce, iceberg salad, romaine, escarole, baby-leaf, radicchio, etc.), potatoes, carrots, and beetroots both fresh and ready to eat.
III gamma
Complete lines for frozen fruits and vegetables (IQF fruits and vegetables).
V gamma
Complete solution for spinach and cooked vegetables.
Chips and French fries
Complete lines for complete chips and french fries' production.
Legumes/pulses  
Complete lines for rehydration, cooking, filling, packaging and sterilization for legumes (beans, peas, fava beans, chickpeas etc.) in cans, jars and pouches.
Pickles
Complete lines for cooking, filling, packaging and pasteurization for pickles (cucumber, pepper, zucchini, carrots etc.) in cans and jars.
Soup and ready-meal
Integrated plant for soup, sauce and ready meal products preparation, formulation and cooking.
Juice extraction
Fruit and vegetables extraction and preparation line for fresh juice, puree and smoothies' preparation.
THERMAL TREATMENT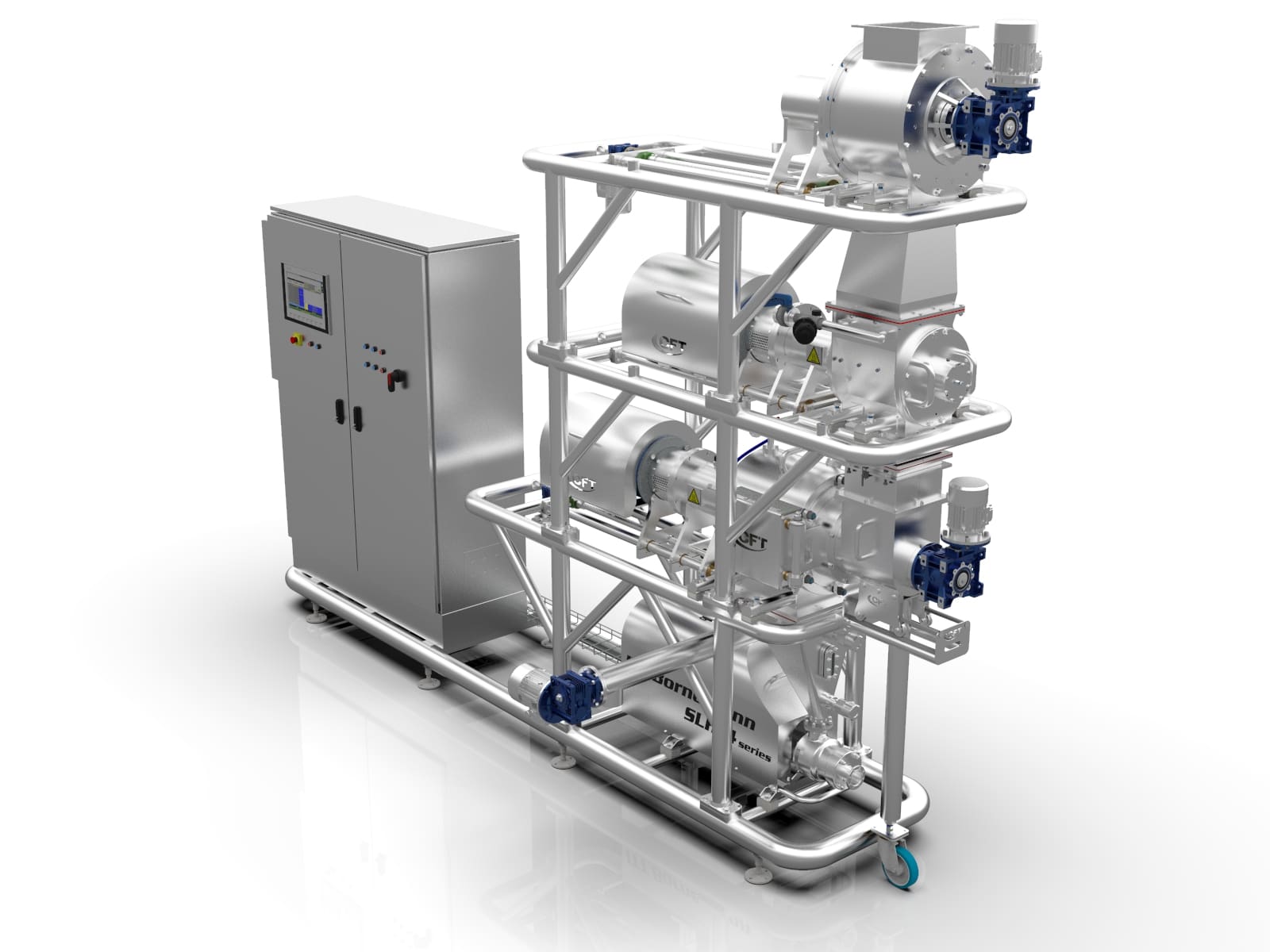 Pasteurizer
Complete range of thermal treatment tunnels for food and beverage products containers pasteurization and cooling.
Spirals
Complete range of thermal treatment spiral solutions, air and water flow technology, for pasteurization, cooling, refrigeration, cooking, proofing and drying for non-packaged and packaged food products.
Drying
Complete series of dryers, batch and continuous belt type, to cover a wide range of applications.
Sterilization retorts
CFT Group, thanks to its affiliate brand Levati Food Tech, offers a wide range of sterilization retort models that share the same technological platform and are suitable for future upgrading. They are designed to meet the highest food industry standard performances in terms of package integrity and respect of the organoleptic properties of the products.
During Fruit Logistica 2019 edition CFT Group has unveiled its renewed Product Treatment Solutions' division, by introducing the latest entries in Vegetable Processing technologies: the spin dryer C 600 for leaf vegetables and the totally re-engineered enzymatic de-activation system Zenith Chrono Concept!
C-600 SPIN DRYER
The new C-600 spin dryer designed by CFT Group has totally transformed the concept of this type of machine, while retaining the technological and operational characteristics of the product. The new technical solutions focus on the possibility to access every part of the machine, thereby making cleaning and maintenance operations easier. The load height makes it possible to monitor each production stage.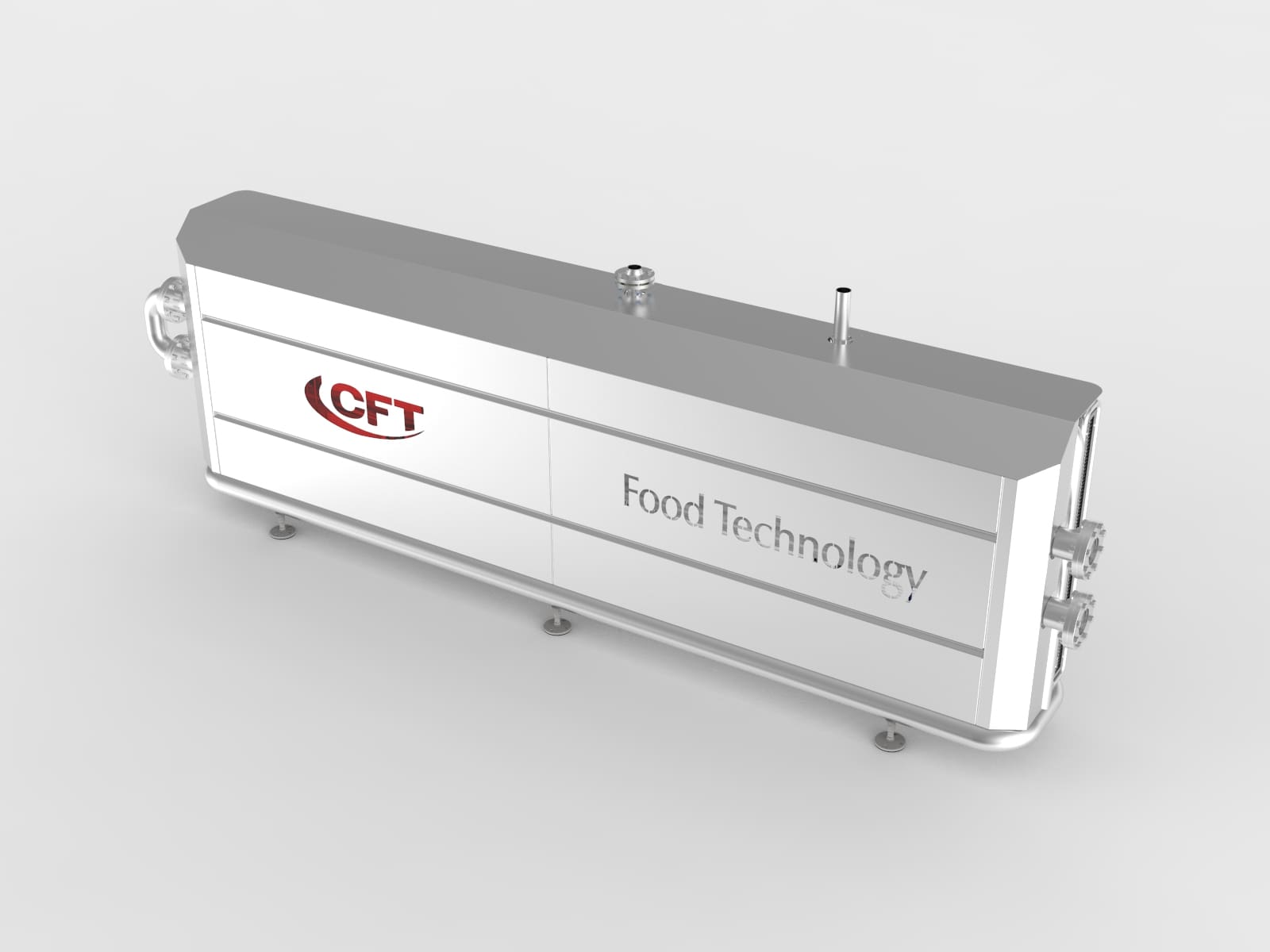 ZENITH CHRONO CONCEPT ZENITH CHRONO CONCEPT
is the evolution of the first generation of ZENITH CHRONO machine and presents many new features compared to the previous version: hygienic design, easy maintenance, smart connection with downstream and upstream machines (e.g. GIUBILEO CONCEPT cold extractor and refiner) and the modularity and efficiency of heat exchange.
Thanks to its short processing time and anaerobic environment, it is extremely efficient in enzyme inactivation. It is available in various versions designed and engineered to process fruits with and without stone. www.cft-group.com