The future of food safety lies in cold technology, applied to the production and storage techniques of all fresh and frozen products. Colip studies, designs, and manufactures a wide range of professional refrigeration systems dedicated to the Bakery, Pastry, Confectionery sector, and Food Industry.
Since 1990, we have progressively transformed our cold technology, following the needs and evolution of the market, to always offer innovative systems that are of great assistance to both artisanal and industrial productions. The technological innovation we propose is the result of experience, passion, and research, always combined with extremely detailed design phases.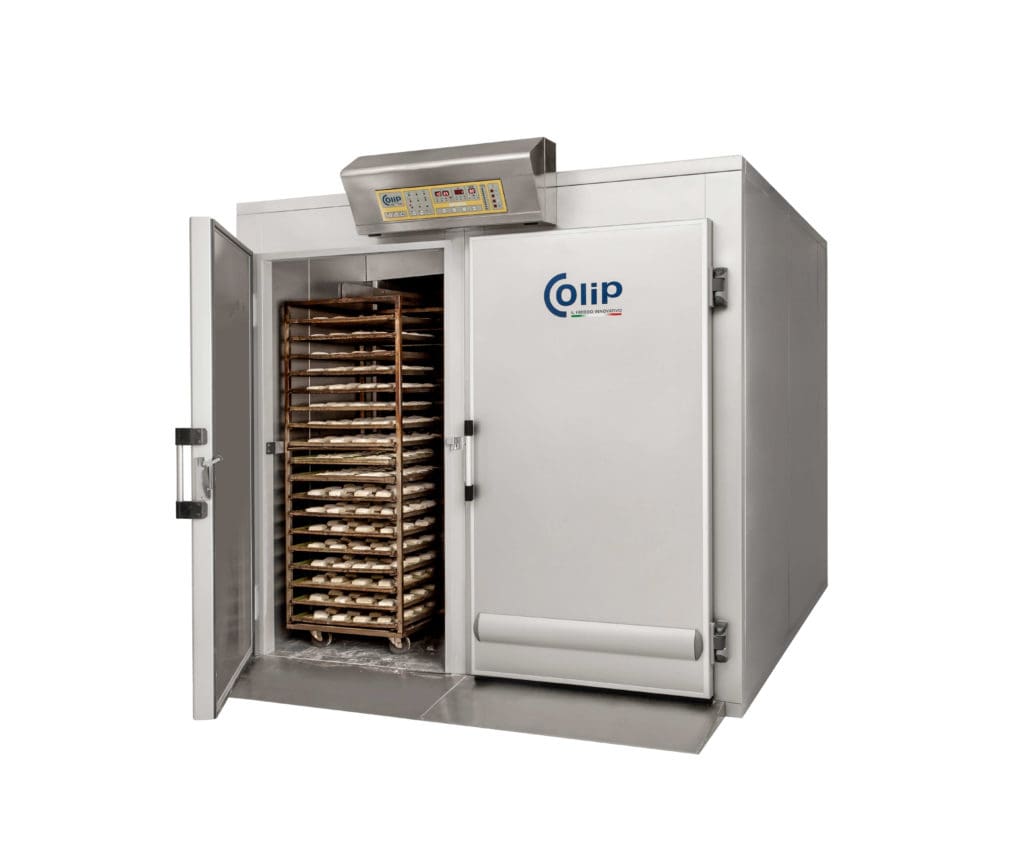 We provide standard equipment and customized solutions based on the specific production needs of our customers, while also committing to ensuring energy-efficient solutions, which are more relevant now than ever before.
Designing cold technology means having specific knowledge of all aspects related to the production process, from raw materials to the finished product. We work alongside our customers, listening to their needs and conducting careful feasibility studies. The definition of the project and machinery is always a shared choice of processes and technology to optimize the product and the entire production.
We support our customers who aim to seize the opportunities related to the fourth industrial revolution, transforming traditional production processes into smart, digitized systems. Our PLC – TOUCH control panels and the use of new low-GWP refrigerants for environmental sustainability implement further technological innovation, allowing greater efficiency in terms of productivity, process cost reduction, and energy savings.
A technological solution for every need: this is the principle with which, day after day, we continue to design and build our lines of refrigerated equipments, passionately and competently, enabling professionals in the sector to innovate without ever losing sight of tradition's fundamentals.