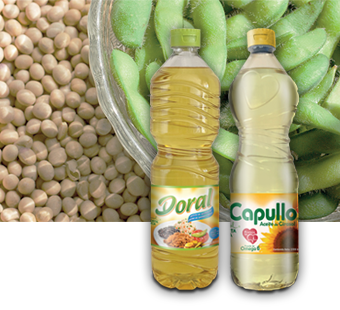 Costa Rica is a special country, in which people always smile and make the concept of "pura vida" their philosophy of life. A world apart, that also surprises for the strong contrast between pristine landscapes and modern companies, such as Inolasa, leader in the production and sales of vegetable oils.
Innovation, continuous process improvement, customers' satisfaction, product quality and excellence are the essential values that have allowed Inolasa to obtain the license of the national brand "Esencial Costa Rica", a distinctive sign in the Central American country and in the rest of the world.
Inolasa stands out for its ability to grow in a sustainable way and encourage customers and suppliers to take actions for preserving the environment. A perfect example of this mission is the recent collaboration with SMI for the supply of a production line of the latest generation with an output up to 12,000 bottles/hour. The new plant for bottling and packing Capullo & Doral vegetable oil in PET bottles has been manufactured in harmony with industrial activity, product quality, respect for the environment and work safety.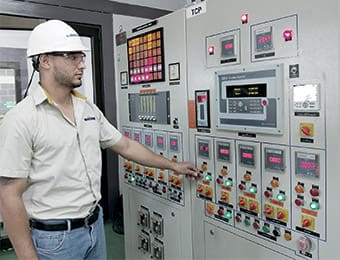 Primary packaging is ensured by an integrated blowing, filling and capping system from ECOBLOC® ERGON range, secondary packaging is performed by a wrap-around case packer from the LWP ERGON range, tertiary packaging in 1000x1200mm pallets is carried out by an automatic palletizing system from APS ERGON range, while the handling of loose bottles and packs is ensured by fully automated conveyor belts.
Main advantages of SMI line solutions
Integrated ECOBLOC® ERGON compact and flexible system that doesn't need the rinser and the conveyor belts between the blow moulders and the filler:
• reduced energy consumption
• ideal solution for bottling vegetable oil, as it uses an extremely precise electronic filling system equipped with mass meters based on Coriolis principle
• opening of the filling valve by means of a pneumatic electronic valve, controlled by the presence signal of the bottle and by that coming from the mass meter
• adjustment of the quantity of product to be bottled through the operator panel
• high standards of hygiene throughout the filling process.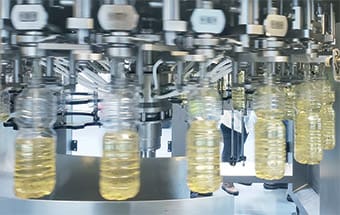 Secondary packaging with wrap-around system equipped with a mechanical device for product grouping that offers the advantage of forming the cardboard boxes around the moving bottles without making any machine stops:
• possibility of graphically customizing the cardboard box in order to draw consumers' attention
• greater opportunities for marketing and product promotion
• impact-resistant packaging, that protects the product during transport.
Automatic palletizing single-column system with two extremely flexible Cartesian axes:
• simple formation of the palletizing layers
• central column driven by brushless motors
• high reliability, reduced maintenance and low running costs
• easy and intuitive man-machine interface.