DE SANTIS is specialized in round metal can handling machinery. We have a history of more than 80 years, and we have a very good reputation all over the world, covering all continents. Our company is a family-owned company, from the beginning, up to nowadays.
We can offer a comprehensive range of machine including:
Can labelling machines
These machines with rolling horizontal system, are suitable to label cylindrical metal cans, both traditional cans, 3 pieces, as well as stackable cans. The machines are adjustable for different can sizes.
Models:
• LB serial: can label cans from small sizes up to big sizes.
• HSL: high speed with NON-STOP system.

Semi-automatic case packers and case gluer
The DE SANTIS CASE PACKERS in different model, with mechanical system, can fili "American" cartons with round metal cans, according to a fixed layer in single or multiple layers.
Models: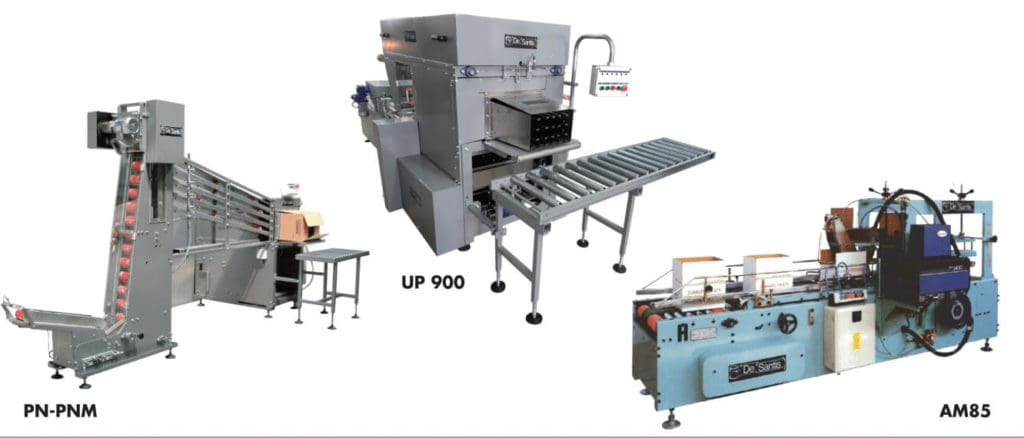 • UP900: Non shock system, adjustable for different can sizes.
• EV01: Carton evacuator (extra).
• AM85: CASE GLUER for "American" cartons.
• PN -PNM: Rolling system. These machines work with fixed can diameter adjustable heights only, according to structural possibilities.
Complete lines
According to our customers requirements we can project and realize special COMPLETE LINES. Some samples you can see above.
Our history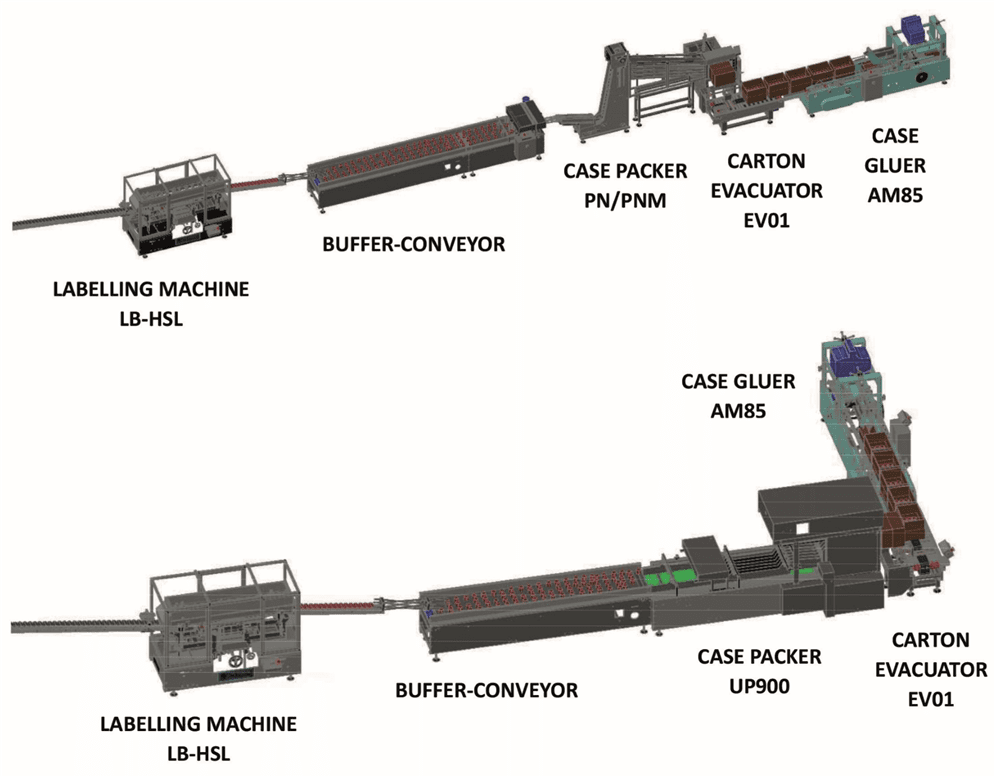 Our history starts at the beginning of the 20th Century when Giovanni De Santis starts is workshop as a forger. During the 30ies /40ies he is approached by some of the local canning companies who require special machinery for can handling.
In 1938 De Santis develops the first automatic high speed labelling machine to be built in Italy and it is a great success! Since that time the company has continued the policy of being one of the most specialized manufacturers of can handling.
LEADER IN MANUFACTURING HIGH SPEED LABELLING MACHINES
DE SANTIS SRL, leader in manufacturing HIGH SPEED CAN LA – BELLING MACHINES, is one of the oldest exhibitors at CIBUSTEC PARMA! The Company exhibited in 1942 and now it is ready to show new improvements.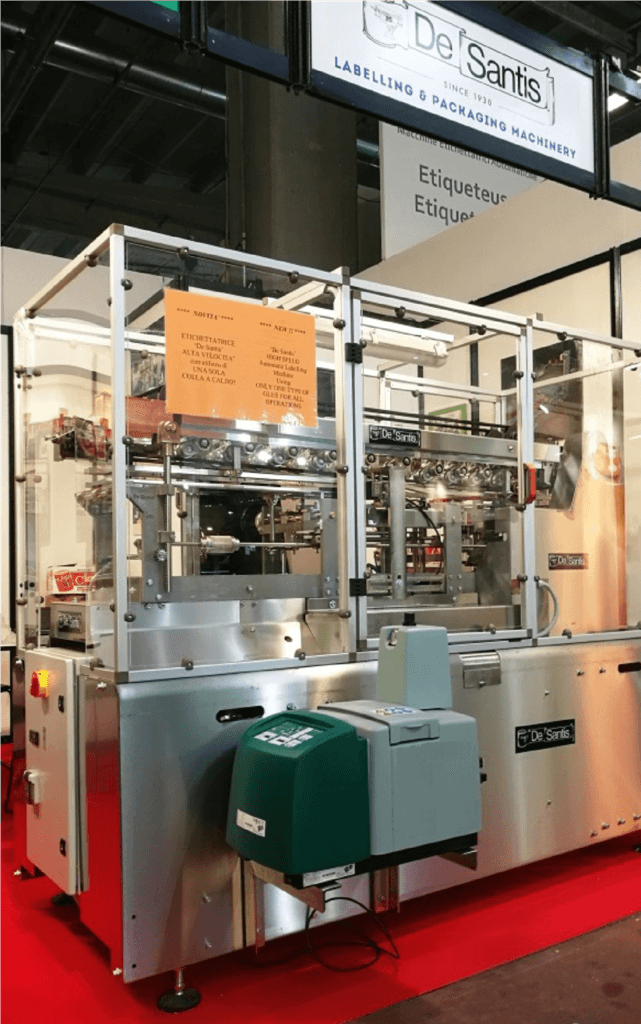 In 1938 the first DE SANTIS Automatic Labelling Machine, called "LA RIVOLUZIONARIA", appeared on the market, it was suitable for all round metal cans. The system designed was the rolling one, with the use of cold glue for first and second operation.
In the 70s, the company realized the first HIGH SPEED LABELLING MACHINE, with NON-STOP SYSTEM. (HSL 8 model). This model had a great success all around Italy and all around the world (in more than 70 countries!)
This model is still now TOP SELLER, thanks to the simple functioning and high performance (over 500 cpm ) The Company has been working for many years to a new model, with a new gluing application system. Now it's READY!
The First Labelling Machine "De Santis" with one type of glue – Model HSL16
ADVANTAGES ARE:
• HIGHER PERFORMANCE (up to 700-800 cpm)
• CLEANLINESS
• LESS GLUE CONSUMPTION
• OPTIMISING COSTS