DIZIOINOXA Srl established more than 30 years ago is today an excellence in the engineering, manufacturing and installation worldwide of high technological plant for the Food & Beverage industry:
• Complete processing rooms in stainless steel, for the storage, blending, and transferring under asepectic conditions for the fruit juice processing. Aseptic conditions with steam (SIP) or chemical (CIP) method, tank capacity from 5m3 to 5.000 m3.
• Syrup rooms. Fully automated electronic control of the receipt, ingredients intake, blending, transferring and bottling. Complete traceability of ingredients, processing and final products.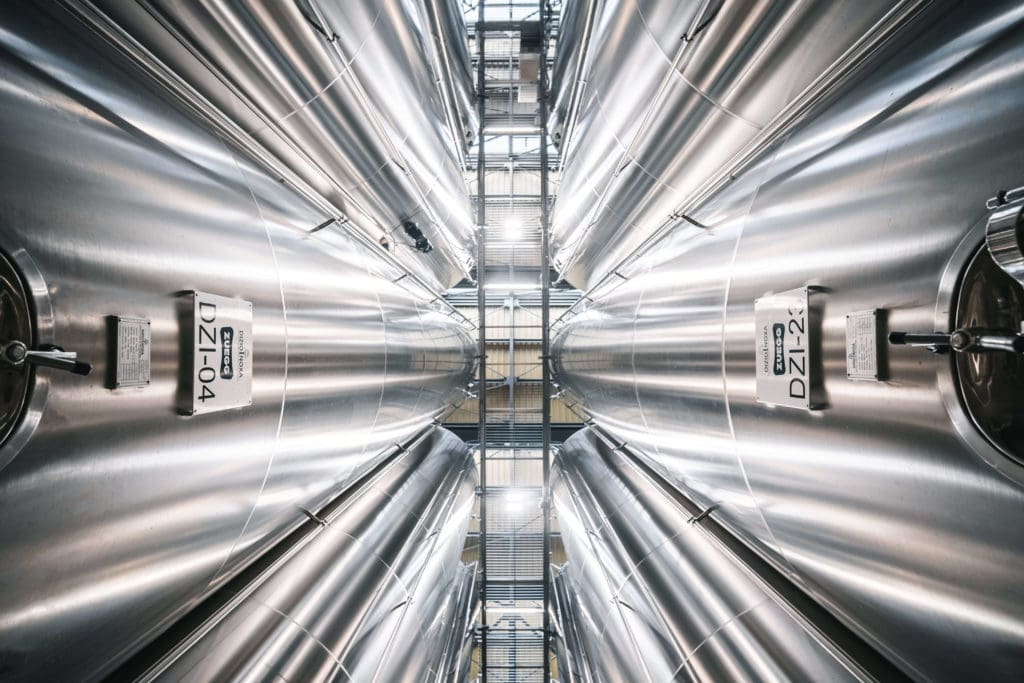 • Atmospheric stainless steel storage tanks, with jacket and insulation, mixers and the complete accessories. Storage, cooling, blending, and preparation to the final transfer. Features on request: double jacket, internal cooling plates, full or partial thermal insulation, classic mixers with mechanical seals or magnetic transmission mixers.
• CIP (cleaning-in-place) mobile unit. Automated, semi-automated, mobile (on chariot) or fixed (on skid). Electronic control and full traceability of the cleaning process and, if requested, of the subsequent sterilization or nitrogen blanketing. The mobile unit if fully automated, the operator is required only for the hose connection.
• SIP (sterilization-in-place) mobile unit. Fully automated SIP process with continuous steam and subsequent nitrogen blanketing (up to tank cap. 1.500m3. Equipped with: anti-implosion safety feature and cycle log book.
• Degasifier, heat exchanger for heating or cooling. Shell and tube, tube-in-tube or simple tube.
DIZIOINOXA, strong of its 50 years of manufacturing experience, has gained a prestigious place as preferred partner of worldwide clients.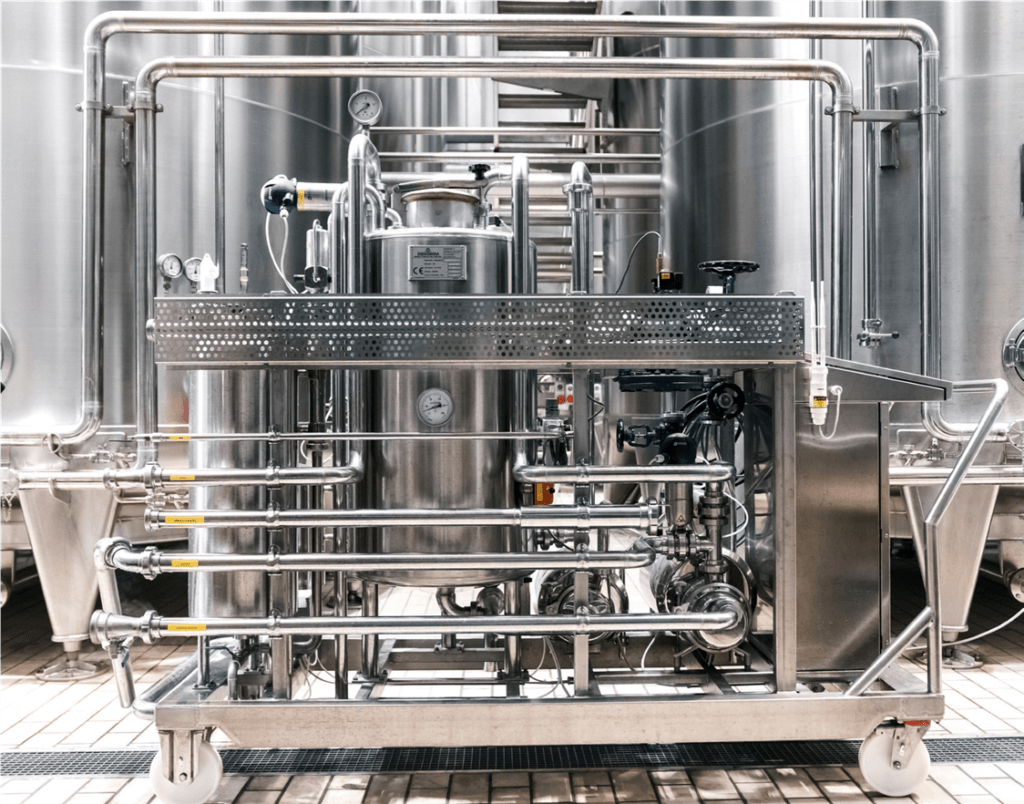 Our signature: the total quality management ranging from the design stage to the material selection, till the commission and start-up side by side with our clients.
We are present in Italy and the whole Europe, as well as Israel, Tunisie, South Africa and the Far East. And today, for the US market we can supply 3-A Sanitary Standards Inc. certified storage tanks.
DIZIOINOXA operates in an organized and controlled manner in accordance with the company's certified international standards (ISO 9001, ISO 14001, OHSAS 18001, EN 1090 and EN 3834) and guarantees that all stages of communication with the Customer, from order acceptance to delivery, comply with the procedures of this system. The entire company structure is therefore voted to be the partner of excellence for its customers.
Words from our CEO Renzo Coletti "the whole company is devoted to deliver value added solutions able to increment the competitiveness of all our clients".