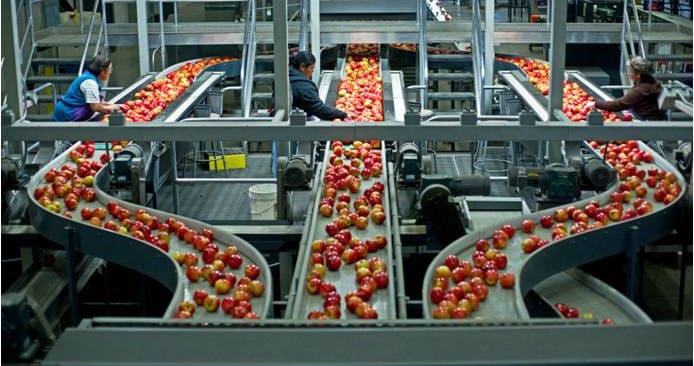 We can customize existing systems by integrating them with new technologies and solutions. Our passion and creativity help our customers to innovate. We enable communication by bringing together equipment, computer systems, departments, and companies.
We specialize:
in the integration of industrial systems with a solid experience and in deep knowledge of storage and traceability of fruit in warehouses, in particular of apple.
Our expertise:
Applications for PLC of the main international brands.
Applications for PC and Windows handehelds, Smartphones and Tablet App for Android and iOS.
Vertical Websites and Web services, cloud systems and outsourced server services.
Database systems, especially Microsoft SQL Server.
Communication protocols for interface with existing equipments.
PRODUCTION, TRACEABILITY WAREHOUSE MANAGEMENT:
Btrace is a new production management software, an integrated HW/SW system with both MES (Manufacturing Execution System) and WMS (Warehouse Management System) capabilities. Through production planning, managing centrally all the production processes by sending the appropriate configurations to all the devices, Btrace is capable of providing productions statistics, store product movements through the warehouse and aiding the users into stocktaking. In addition to this, it provides product traceability, according to regulations.
STRENGHTS
Adaptive: Btrace is capable to interface with preexisting equipment, integrating all of them in one central system. Work flows are based on the customer's tastes. Doing so, Btrace doesn't force itself on people, helping them instaed, in their daily tasks, boosting their productivity and precision, while still taking care of trivial operations.
Weboriented: Btrace was designed to be webfriendly right away, allowing users to access its data from any di accedere ai dati di interesse da qualunque pc, PC, smartphone or tablet.
Standardbased: being built on solid Microsoft software such as Windows Server™ and SQL Server™, Btrace boosts the system's stability and reliability, while still being able to interact easily with external software through the use of standard protocols.
Scalable: Capable of handling from 1 to 100 production lines, the system can grow according to the customer's needs; Btrace handles, in parallel, multiple production lines, multiple devices, multiple processes.
Ready for the future: From cloud solutions to IoT (Internet of Things), Btrace can work with several technologies to obtain and/or communicate data
MECHATRONICS
FOR LOGISTIC MECHATRONICS: B2A designs and offers mechanical products and components needed for warehouse logistic. With decades of experience in the use, management and modification of said machinery, B2A ensures their implementation with the eyes of a customer and the mindset of an engineer: the resulting machinery is reliable, fast and safe. To accomplish this, B2A uses the latest available technology, such as: Laser based safety systems, to avoid damages before they occur, without harming the productivity. lnduction power system, which avoids the use of cables or battery packs.
LOGISTIC:
BinOculus is our new loading units tracking system inside a warehouse.BinOculus uses RFID technology in the stocking process, allowing a multitude of possibilities to integrate solutions capable of optimizing the warehouse's logistic and management processes.
For more info on B2A click here " www.b2a.it