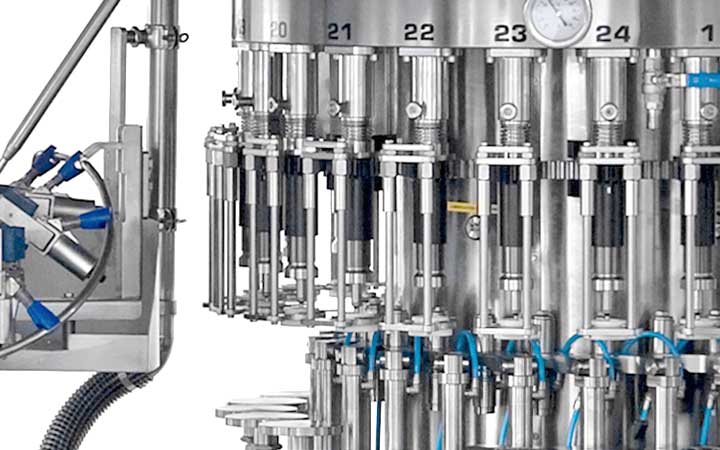 Monferrato, the Made in Italy added value Thanks to the deep knowledge of our traditions and the great passion for our territory that has always distinguished us Italians and in particular we of the Monferrato, for more than 20 years now, at EUROSTAR we design, manufacture and install bottling equipments lines based on state-of-the-art filling technologies and turn-key lines according to the most advanced packaging know-how.
We serve primary companies worldwide in all major markets: water and beverage, beer, wine and spirits, food products, oils, personal care, home care, pharmaceutical and chemical.
We have more than 1200 EUROSTAR equipments installed worldwide which are assisted by our After-Sales Service network. The "core" of our machines is made up of components that are designed and manufactured internally; this allows us to propose and implement high quality tailor-made solutions that satisfy all needs such as, for example, those of the fine liquor market. Our technologies cover all the major needs of liquid filling, up to medium viscosity: from light depression to high vacuum, from counter-pressure (mechanic and electro-pneumatic) to volumetric (mechanic and electronic with flow-meters). Our counter-pressure technology is now available on our new range of canning machines equipped with the seaming devices designed and manufactured by EUROSTAR because our goal has always been to evolve, improve and differentiate ourselves. The production capacity of our equipments ranges from 1000 up to 24000 BPH for glass, PET and all other polymers containers, covering all the capping options available on the market.
www.eurostar.it